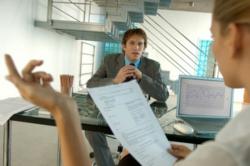 EMRs offer the flexibility to seek new, cost effective treatments, see more patients, and increase revenue collection to maintain financially sound clinics.
Denville, NJ (PRWEB) December 22, 2012
As an international marketing expert and early implementer of an electronic medical record (EMR) system, Nitin Chhoda is continually working to discover new ways to utilize the systems to greater advantage. Chhoda has released new information that provides clinicians with ways to manage all aspects of their clinic, while saving substantially on costs.
"EMRs represent the future of physical therapy practice management," said Chhoda. "They have the tools to help practitioners conduct more effective marketing campaigns, manage staffing requirements and communicate with patients."
Practice management in the 21st century continues to undergo dramatic changes brought about by the Affordable Health Care Act and EMRs help therapists meet those challenges. An EMR provides an integrated system that offers flexibility, better patient care through detailed documentation, and access to information by multiple medical providers. Chhoda named the following as the top ways an EMR will help with practice management:

Electronic billing for quicker reimbursement recovery and far fewer denials;
Create more effective marketing campaigns that increase referrals and can be targeted to specific demographics;
Reputation management, positioning the clinic as a preferred practice for increased patient numbers;
Comprehensive documentation that's updated immediately and can be accessed by multiple providers for a complete history of client treatments, medications and surgeries, allowing treatments to begin sooner;
A more streamlined workflow, enabling therapists to treat more patients;
Ascertain staffing demands and determine the most productive staff members;
Communicate with patients online and collect payments via debit and credit cards.
Web-based EMRs can be accessed from any location where an Internet connection is available, providing a platform for expanded staff education. Chhoda noted that in the 21st century practice, clinic owners will need to take a more active role in staff education to produce the knowledgeable therapists of tomorrow and an EMR provides the means to accomplish that goal.
Chhoda's new information provides therapists with additional ways to utilize their EMR to the best advantage and manage all facets of their practice. The Affordable Health Care Act is changing the way physical therapists conduct business and an EMR is the tool that allows clinicians to compete successfully in the medical arena. EMRs offer the flexibility to seek new, cost effective treatments, see more patients, and increase revenue collection to maintain financially sound clinics.
Chhoda's office can be reached by phone at 201-535-4475. For more information, visit the website at http://www.emrnews.com.
ABOUT NITIN CHHODA
Nitin Chhoda PT, DPT is a licensed physical therapist, a certified strength and conditioning specialist and an entrepreneur. He is the author of "Physical Therapy Marketing For The New Economy" and "Marketing for Physical Therapy Clinics" and is a prolific speaker, writer and creator of products and systems to streamline medical billing and coding, electronic medical records, health care practice management and marketing to increase referrals. He has been featured in numerous industry magazines, major radio and broadcast media, and is the founder of Referral Ignition training systems and the annual Private Practice Summit. Chhoda speaks extensively throughout the U.S., Canada and Asia. He is also the creator of the Therapy Newsletter and Clinical Contact, both web-based services to help private practices improve communication with patients, delivery better quality of care and boost patient retention.
# # #