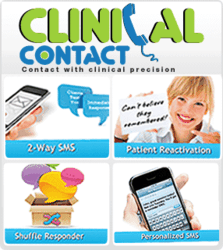 A contract with a two corporations offering two ergonomics and general conditioning courses per week can easily net therapists $7,000-$8,000 per month.
Denville, NJ (PRWEB) May 22, 2012
Companies around the world are seeking ways to lower their health care costs and it's a perfect opportunity for physical therapists to broaden their client base with a corporate wellness program. International marketing expert, Nitin Chhoda, recently released new guidelines for therapists who want to enter the lucrative market, along with tips to help them get started.
"Corporate fitness programs are an affordable, profitable service that physical therapists can duplicate," said Chhoda. "The staff trains at work and there are no overheads for the therapist. Two group fitness workshops a week for one corporation are sufficient, with the only real cost being stationary for handouts."
Nitin Chhoda, a physical therapy marketing expert, said the first step is to target companies with 30 or more employees. When meeting with administration, it's essential to point out that healthy employees are more productive and will cost them less than those with injuries. Employees that perform repetitive tasks are prime candidates for physical therapy to prevent damage before it happens, though any employee can benefit from the ministrations of a trained physical therapist.
When presenting employees with the opportunities available, therapists need to stress the advantages of participation. Improved movement, functionality, increased alertness and lack of pain are all benefits to which individuals respond, along with stress relief and improved strength and agility.
Chhoda said therapists in corporate wellness programs typically charge a monthly fee based on the number of employees to which the service is offered. Corporate wellness programs are generally held as group sessions for efficiency and value. A contract with a two corporations offering two ergonomics and general conditioning courses per week can easily net therapists $7,000-$8,000 per month.
"A general rule of thumb in physical therapy billing is to charge $15 per employee, per class, no matter how many actually show up for the session," said Chhoda. "You want to charge based on the number of staff members that have access to you, not on those who actually show up for the group class."
Another avenue for group fitness programs is senior centers. Therapists can begin by speaking at retirement communities, senior citizen homes and the local YMCA to educate members about the benefits of exercise. Flyers can be mailed to administrators or a personal presentation can be arranged.
In the senior market, therapists will generally want to charge $10 per participant and promote packages of eight classes at a time. Chhoda said two classes for four weeks is the norm. The advantage for therapists is there are fewer time constraints when working with seniors, and classes feature light, functional exercise.
Chhoda is dedicated to helping physical therapists locate and utilize new avenues of revenue. His newly released guidelines for corporate wellness programs offers therapists additional sources of revenues in a time when physical therapy businesses are searching for new and innovative ways to pare down their employee healthcare costs. It's much less expensive to prevent injuries than to treat them after they occur and Chhoda's tips arm therapists with the information needed to promote themselves and their services to the corporate world.
Chhoda's office can be reached by phone at 201-535-4475. For more information, visit the website at http://www.nitin360.com.
ABOUT NITIN CHHODA
Nitin Chhoda is a licensed physical therapist, a doctor of physical therapy, and a certified strength and conditioning specialist. He's the author of "Total Activation: The New 5 Step Fitness Mantra" and "Marketing for Physical Therapy Clinics." He's been featured in numerous industry magazines, major radio and broadcast media, and is the founder of Referral Ignition training systems, Private Practice Summit, the Private Practice Formula and the Private Practice Mastermind group. Chhoda speaks extensively throughout the U.S., Canada and Asia. He's the creator of the Therapy Newsletter, along with Clinical Contact, a web-based service that boosts patient arrival rates.
###