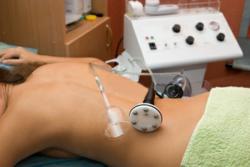 As a marketing specialist, Chhoda watches trends and new technology closely to assist clients increase patient retention and acquisition.
Denville, NJ (PRWEB) September 21, 2012
"If you are serious about growing your practice and making it big this year, you should not ignore that a well-structured Google Local Listing can have your website on page one within days, if not hours," Chhoda said.
As per his latest blog post, he noted that once a physical therapy business has its own website, it is important that the website should be on page one of Google search results. A well-elaborated website is nothing unless it converts visitors into prospects. Having a website is actually having a personal online sales representative 24/7, and Google Local can help those practices appear at the top of search pages. That's why it is important to act promptly and become visible online so as to belong to the top search results that potential clients are looking for.
Most of the potential clients search in the Internet for a particular service followed by the name of a locale. Google Local provides searchers with local results for businesses, and provides practice owners with the ability to include details such as services offered, payment methods, and hours of operation, complete with maps and directions.
The Internet is a social place where users are able to create reviews and share them with others. Since referrals or recommendations coming from others are the most influential, Chhoda noted that giving a quality service should always be a top priority. Google Local reviews function as the online equivalent of word-of-mouth advertising, one of the most power methods of marketing that is available. He suggests having happy, satisfied patients write a review on their Google Local listing for added emphasis.
There are many other ways that Google can help market a practice. Posting photos and providing analytics in Google Local Listings are some of them. These two give a great impact on visitors that can be converted into clients. Both are valuable marketing information that can be used to target promotional campaigns and ascertain the keywords people are using to search for services.
As a marketing specialist, Chhoda watches trends and new technology closely to assist clients increase patient retention and acquisition. He noted that the features and abilities of Google local are changing the way physical therapists market their business in 2012. In an economy where marketing dollars must provide a bigger return on investment, Chhoda added that Google Local is essential for any practice, providing analytics, maps and multiple means of promotion to turn visitors into patients.
Chhoda's office can be reached by phone at 201-535-4475. For more information, visit the website at http://www.nitin360.com.
ABOUT NITIN CHHODA
Nitin Chhoda is a licensed physical therapist, a doctor of physical therapy, and a certified strength and conditioning specialist. He's the author of "Total Activation: The New 5 Step Fitness Mantra" and "Marketing for Physical Therapy Clinics." He's been featured in numerous industry magazines, major radio and broadcast media, and is the founder of Referral Ignition training systems, Private Practice Summit, the Private Practice Formula and the Private Practice Mastermind group. Chhoda speaks extensively throughout the U.S., Canada and Asia. He's the creator of the Therapy Newsletter, along with Clinical Contact, a web-based service that boosts patient arrival rates.