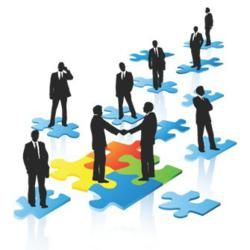 It's not difficult for therapists to utilize the power of the Apple® model when they know how to relate Steve Jobs' four-element formula for use in their private practice.
Denville, NJ (PRWEB) March 13, 2012
With the recent launch of 'the new iPad', Apple has again set new standards in the consumer electronics industry. Physical therapy marketing specialist, Nitin Chhoda points out that Apple focused on four elements namely, consumer, corporate, desktop, and portability. From a private practice standpoint, this can be translated to patient, physician, email marketing, and mobile marketing when it comes to focusing on physical therapy businesses. according to a brand new article on his blog http://www.nitin360.com.
Chhoda added that due to established patients and potential patients who defer treatment and hesitate to schedule preventive measures, private practices suffer a lot in today's economy. And Apple® products that sold in every economic outlook are especially relevant and can do the same methods to the private practices.
The first key element of the transitional Apple® model is patients. Physical therapists must convince new patients as to why they need their services and persuade established clients of the benefits for continued treatments. Apple® convinced consumers why they needed its products, then, they provided them. Physical therapists must do the same thing when it comes to their services, treatments and procedures.
The second key element is physician. Physicians and professionals in related fields can be a treasure trove of referrals once they understand how physical therapy can augment and enhance their wellness goals for patients. Therapists can do this in multiple ways, from face-to-face conversations to audio and video CDs.
Email marketing provides the third element of physical therapy marketing success. Chhoda recommends an integrated solution such as Referral Ignition that simplifies the process and does much of the work for users.
"One of the reasons behind the success of Apple® was its ability to streamline and simplify its products into integrated solutions for customers to achieve more in their day to day lives," said Chhoda. "Having the proper office and communication systems in place makes it easy to market services and build rapport with patients with a minimum of effort."
Finally, in a world where mobile devices outnumber users, physical therapists need a mobile marketing to reach the greatest number of potential patients. Text and voice messaging offer ways to connect with patients on the go via a myriad of mobile devices that includes iPhones, Androids and tablet technology. More individuals are eschewing traditional email in favor of mobile solutions and physical therapists must evolve with changing technology.
Chhoda noted that it's not difficult for therapists to utilize the power of the Apple® model when they know how to relate Steve Jobs' four-point element formula for use in their private practice. The system addresses patient retention and acquisition, referrals, communication and mobile solutions, all of which are designed to increase patient numbers and overall revenue. Chhoda said the model provides physical therapists with the essential elements needed for successful practice marketing in the distressed 2012 economy.
Chhoda's office can be reached by phone at 201-535-4475. For more information or to download the eBook, visit his physical therapy website.
ABOUT NITIN CHHODA
Nitin Chhoda is a licensed physical therapist, a doctor of physical therapy, and a certified strength and conditioning specialist. He's the author of "Total Activation: The New 5 Step Fitness Mantra" and "Marketing for Physical Therapy Clinics." He's been featured in numerous industry magazines, major radio and broadcast media, and is the founder of Referral Ignition training systems, Private Practice Summit, the Private Practice Formula and the Private Practice Mastermind group. Chhoda speaks extensively throughout the U.S., Canada and Asia. He's the creator of the Therapy Newsletter, along with Clinical Contact, a web-based service that boosts patient arrival rates.
###