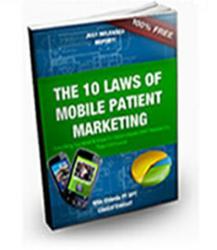 Practice owners can also collaborate with other business owners to provide unique and mutually beneficial promotions.
Denville, NJ (PRWEB) March 08, 2012
Nitin Chhoda, a marketing expert, said that people normally carries three things when outside their home – keys, wallet and cell phone. Many individuals check their text messages even if they are not using their phone or email. That is why traditional forms of communication for physical therapy business are not working in today's fast-paced world, which is exactly why he has introduced a brand new service that combines mobile and email marketing called Therapy Newsletter.
Chhoda said many practice owners are still trying to conduct business in the 21st century with 20th century methods. Before dismissing mobile marketing, he said owners should consider the following:

Email – isn't always opened and spam filters are preventing many emails from making their way to the inbox;
Regular mail and print ads – are becoming ever more expensive and it's difficult to measure responses or the effectiveness of a given ad;
Newspapers – are seeing rapidly declining readerships as more people go online with mobile devices to obtain the information they want and;
Phone directory – few people even know they have one or where it is.
"Text messages are cheaper and get read faster than traditional email and snail mail, allowing you to save time and money, and get immediate responses from patients," said Chhoda.
Mobile marketing can be used to send appointment reminders, announce special deals and offer free incentives. Practice owners can use other physical therapy marketing tools by conducting surveys, creating mobile coupons, and offering downloadable games, ringtones or eBooks. Practice owners can also collaborate with other business owners to provide unique and mutually beneficial promotions.
Potential patients are moving away from landline phones, desktop computers and even laptops in favor of the convenience and portability provided by smartphones and tablets. Chhoda noted that many practice owners are choosing to hire a service or purchase a software program, such as Clinical Contact and Therapy Newsletter to manage their mobile communications.
Chhoda said that direct, friendly communication is essential to build a rapport with patients and mobile marketing is a cost-effective method that can be utilized in a myriad of ways to reach clients where traditional forms of communication fail. In today's economy, small practice owners can't afford to wait for customers to come to them, Chhoda said they must take an active role in patient recruitment utilizing the media of the day. In the 21st century, that's mobile marketing.
Chhoda's office can be reached by phone at 201-535-4475. For more information, visit his physical therapy website.
ABOUT NITIN CHHODA
Nitin Chhoda is a licensed physical therapist, a doctor of physical therapy, and a certified strength and conditioning specialist. He's the author of "Total Activation: The New 5 Step Fitness Mantra" and "Marketing for Physical Therapy Clinics." He's been featured in numerous industry magazines, major radio and broadcast media, and is the founder of Referral Ignition training systems, Private Practice Summit, the Private Practice Formula and the Private Practice Mastermind group. Chhoda speaks extensively throughout the U.S., Canada and Asia. He's the creator of the Therapy Newsletter, along with Clinical Contact, a web-based service that boosts patient arrival rates.
# # #