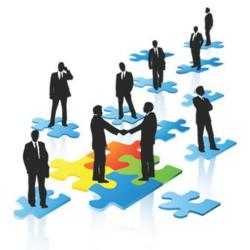 Physical therapists can introduce products that include dumbbells or a balance disk, while dentists might choose to offer a goodie bag of select dental care products.
Denville, NJ (PRWEB) May 28, 2012
"Patients love getting souvenirs from clinics, especially if it has a high perceived value," said Chhoda. "The key is to keep your budget to a minimum, but over deliver to patients by providing a perception of value. A few dollars spent on gifts can be a great way to brand your clinic and stimulate patient referrals."
Physical therapy business owners can purchase gifts or create them, but the perceived value to patients should be the foremost consideration. The following is Chhoda's newly updated list of top gifts for patients.
Informational CDs
Audio CDs are extremely inexpensive and easy to create. Practice owners can provide information about their own clinic or record a 20 to 30 minute CD from a referral physician. Converting the recording to an MP3 format can be accomplished with low- or no-cost software that can be obtained online. A CD can represent a one-time offering, or it can be turned into a series of audio CDs from different professionals throughout the community.
Magazine subscriptions
The advantage to a magazine subscription is that it keeps the practice owner's name in the mind of the receiver. Subscriptions are relatively inexpensive and can encompass anything health-related, from gourmet recipes to the latest exercise routines. "This is a strategy that's worked wonders for my clinic," said Chhoda, not only a physical therapy marketing expert but also a private practice owner himself. "You can also combine it with a bi-monthly email newsletter. Therapy Newsletter and Clinical Contact offers automated and customizable options that require little effort."
Exercise tools and handouts
Depending on the type of practice, owners can gift patients with a wide variety of items. Physical therapists can introduce products that include dumbbells or a balance disk, while dentists might choose to offer a goodie bag of select dental care products. Chhoda said it's critical that patients be show the correct way to utilize any such gift.
Throw a party
Everyone enjoys a social outing and patient gatherings can be arranged for approximately $5 per person. Field trips, picnics and BBQ parties are all within the realm of possibility. Group rates can often be obtained for outings to games, entertainments and special events. Clinicians need not worry about logistics and patients are responsible for their own transportation.
Happy Birthday
Every practice owner should have their clients' birthday on file and Chhoda noted that email addresses should also be collected. If a physical gift is given, Chhoda said the maximum cost shouldn't exceed $15 and an even more cost effective solution is a simple phone call or email.
"This is an absolute winner," said Chhoda. "Their family members might forget, but not you!"
Giving patients a small gift provides an easy and low-cost way to remain in the thoughts of patients throughout the year. Chhoda's updated list of gift giving guidelines takes advantage of traditional and digital solutions to please a wide range of clients, while taking individual budgets into consideration. Everyone appreciates being recognized and Chhoda's method creates happy patients that make return visits and plentiful referrals.
Chhoda's office can be reached by phone at 201-535-4475. For more information, visit his physical therapy website.
ABOUT NITIN CHHODA
Nitin Chhoda is a licensed physical therapist, a doctor of physical therapy, and a certified strength and conditioning specialist. He's the author of "Total Activation: The New 5 Step Fitness Mantra" and "Marketing for Physical Therapy Clinics." He's been featured in numerous industry magazines, major radio and broadcast media, and is the founder of Referral Ignition training systems, Private Practice Summit, the Private Practice Formula and the Private Practice Mastermind group. Chhoda speaks extensively throughout the U.S., Canada and Asia. He's the creator of the Therapy Newsletter, along with Clinical Contact, a web-based service that boosts patient arrival rates.