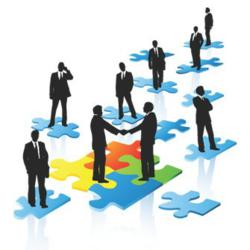 The demand for physical therapists is growing and social media is one for the best ways for physical therapists to market their services and build their reputations
Denville, New Jersey (PRWEB) December 22, 2011
Nitin Chhoda, founder of Referral Ignition, has been offering practical solutions for physical therapy business owners and physical therapy management for several years. He is pleased to announce the availability of a white paper on social media for physical therapists to market their clinics online, and this is a resource that has been created by WebPT – a leading documentation provider for physical therapists. After realizing the lack of resources for physical therapy marketing via the social media, Nitin Chhoda, along with WebPT, believed this was the need of the hour for the physical therapy private practice owner.
The highlights of the report include:

Important considerations for physical therapists before they venture into social media.
Practical tips on how to differentiate web presence. Each clinic is as unique as the people who work there (in a good way!).
Blogging is a good way for physical therapy business owners to share their expertise with patients and with other physical therapy private practice owners.
An important way for physical therapists to improve their online presence and engage with patients is through Linkedin.
Facebook can be a great place for engaging therapy patients.
Techniques to use Twitter with a special "how-to" guide for small business to reach more prospects.
Tips and tricks to simplify and automate marketing efforts.
The demand for physical therapists is growing and social media is one of the best ways for physical therapists to market their services and build their reputations. The ultimate goal of physical therapists using social media is to provide valuable information to patients.
To take advantage of the power of social media, Nitin has formed a professional group on LinkedIn for physical therapists in private practices. This move gives them the platform to share cutting edge tips to grow their practice. To join this online community of professionals, please visit http://www.linkedin.com/groups?home=&gid=114602.
To know more about how the social media revolution can boost the online reputation of a a private practice aside from engaging patients through support and training, please click the following links:
Physical Therapy Marketing
Physical Therapy Marketing Videos
http://www.linkedin.com/in/nitin360
NITIN CHHODA
CEO
Referral Ignition
201.535.4475
http://www.nitin360.com
###