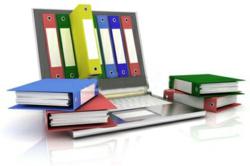 The EMR should encompass the ability to add, correct, remove and update patient information as needed in an easy and straightforward manner.
Denville, NJ (PRWEB) September 10, 2012
"Since EMR is the latest physical therapy documentation system, there's a temptation to simply go with an EMR based on what the vendor says about it," said Chhoda. "Don't believe everything you're told and look at several before making a decision. An EMR will be with the practice for many years and impact every part of the business, http://physicaltherapytechniques.com/physical-therapy-techniques/physical-therapy-techniques-revealed/. A physical therapy documentation system must be able to grow along with the clinic."
Chhoda, being a physical therapist himself, said that an EMR should be chosen based on its usability. An EMR created for a hospital instead of a small specialty clinic will cause nothing but problems for a physical therapy business. The selected EMR should be specifically designed for a physical therapy practice and increase the overall efficiency of the clinic, allowing tasks to be completed faster.
Chhoda added that clinicians should consider its ease of use. A clinic's EMR should be easy for staff to use and the learning curve should be kept to a minimum. Although mistakes will be made while staff members learn the new system, therapists should also evaluate how easy it is for those mistakes to occur. An EMR shouldn't facilitate mistakes or make it difficult to achieve accurate documentation.
Usability also includes the satisfaction level of users, though it's an element that's more difficult to quantify. Authorized users of an EMR should have the ability to create custom documents to reflect the needs of the clinic. The EMR should encompass the ability to add, correct, remove and update patient information as needed in an easy and straightforward manner. An easy interface between staff and the EMR can't be overstated. The EMR's interface should be simple, natural and consistent throughout.
Utilizing Chhoda's new insights will assist therapists in selecting the right documentation software for their practice. Clinics will attain meaningful use standards quicker, with fewer mistakes and less user anxiety. Choosing an EMR based on the needs of the clinic is essential for implementing a system that successfully integrates with the office workflow.
Chhoda's office can be reached by phone at 201-535-4475. For more information, visit the website at http://www.emrnews.com.
ABOUT NITIN CHHODA
Nitin Chhoda PT, DPT is a licensed physical therapist, a certified strength and conditioning specialist and an entrepreneur. He is the author of "Physical Therapy Marketing For The New Economy" and "Marketing for Physical Therapy Clinics" and is a prolific speaker, writer and creator of products and systems to streamline medical billing and coding, electronic medical records, health care practice management and marketing to increase referrals. He has been featured in numerous industry magazines, major radio and broadcast media, and is the founder of Referral Ignition training systems and the annual Private Practice Summit. Chhoda speaks extensively throughout the U.S., Canada and Asia. He is also the creator of the Therapy Newsletter and Clinical Contact, both web-based services to help private practices improve communication with patients, delivery better quality of care and boost patient retention.