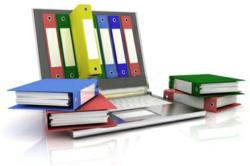 CPT codes can also be used to communicate with patients which are another reason they're widely used.
Denville, NJ (PRWEB) November 16, 2012
Physical therapy billing may be simplified when it comes to CPT codes because of new software which allows users to find the right codes quickly.
"Because CPT codes are so widely used, there have been many improvements in the way in which medical coders and billers can access the codes they need" said Chhoda. Using the new software also eliminates many of the most common billing and coding errors which means the office can get paid faster.
Technology is improving the lives of physical therapy management professionals as new software is developed to decrease errors and speed up billing processes. There's also new software which allows users to view data in dynamic ways so they can gather and analyze marketing data.
Nitin said, "With the Internet and software prices going down, problems are being reduced for medical coding professionals and for the clinics in which they work."
The article discusses how CPT codes are just one aspect of the job of a medical coder and it explains how to use certain Medicare codes for HCPCS codes. Chhoda said, "Not every clinic will use all CPT codes, but only a certain sub-set. CPT codes list are only good if they are combined with the appropriate ICD codes when submitted with claims." CPT codes can also be used to communicate with patients which are another reason they're widely used.
Chhoda's office can be reached by phone at 201-535-4475. For more information, visit the website at http://www.emrnews.com.
ABOUT NITIN CHHODA
Nitin Chhoda PT, DPT is a licensed physical therapist, a certified strength and conditioning specialist and an entrepreneur. He is the author of "Physical Therapy Marketing For The New Economy" and "Marketing for Physical Therapy Clinics" and is a prolific speaker, writer and creator of products and systems to streamline medical billing and coding, electronic medical records, health care practice management and marketing to increase referrals. He has been featured in numerous industry magazines, major radio and broadcast media, and is the founder of Referral Ignition training systems and the annual Private Practice Summit. Chhoda speaks extensively throughout the U.S., Canada and Asia. He is also the creator of the Therapy Newsletter and Clinical Contact, both web-based services to help private practices improve communication with patients, delivery better quality of care and boost patient retention.