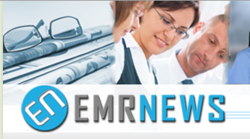 Managing your paperwork and resources efficiently is essential if your practice is to grow
Denville, NJ (PRWEB) June 10, 2012
"Managing your paperwork and resources efficiently is essential if your practice is to grow," said Chhoda. "Practices that survive and thrive are those that are willing to innovate and few tools are available right now that are more innovative than electronic medical records or EMRs."
Perhaps the most important advantage of an EMR is the ability to track discrepancies and trends in payment and reimbursements among providers. The information arms practice owners with the statistics they need to work with providers on charges and payments to provide an enhanced level of care for patients while improving the bottom line for clinics.
An efficient system for health care practice management assists practice owners to schedule patients, improve documentation, streamline medical billing and coding and minimize malpractice and negligence. The system can be set up to establish bonus plans and provide staff with transparency, allowing them to know how their actions and their performance directly affect the profitability of the clinic.
Chhoda has long been an advocate of software systems that increase practice efficiency. Maintaining paper records requires considerable time, effort, manpower and physical resources that can be better spent in treating patients, acquiring new clients and marketing efforts. EMRs provide the tools to do all that and more.
An EMR system brings together all the essential elements of a practice, from patient scheduling and documentation to billing and coding. EMRs provide practice owners with the means to remain in compliance and obtain quick turnarounds on reimbursements. Chhoda noted that transitioning to an EMR system offers immediate access to real time data that practice owners can utilize to monitor the success and viability of their business, while offering an additional level of patient care.
Chhoda's new systems for utilizing electronic medical records and improving practice management help practice owners control costs, schedule staff and improve reimbursement rates for increased productivity and profitability. He noted that an EMR system pays for itself quickly through marketing and analytics capabilities, enhanced patient care and a better bottom line.
Chhoda's office can be reached by phone at 201-535-4475. For more information, visit the website at http://www.emrnews.com.
ABOUT NITIN CHHODA
Nitin Chhoda PT, DPT is a licensed physical therapist, a certified strength and conditioning specialist and an entrepreneur. He is the author of "Physical Therapy Marketing For The New Economy" and "Marketing for Physical Therapy Clinics" and is a prolific speaker, writer and creator of products and systems to streamline medical billing and coding, electronic medical records, health care practice management and marketing to increase referrals. He has been featured in numerous industry magazines, major radio and broadcast media, and is the founder of Referral Ignition training systems and the annual Private Practice Summit. Chhoda speaks extensively throughout the U.S., Canada and Asia. He is also the creator of the Therapy Newsletter and Clinical Contact, both web-based services to help private practices improve communication with patients, delivery better quality of care and boost patient retention.
###