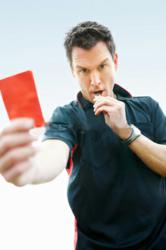 The use of software makes the billing more accurate and therefore prevents the issues that could give rise to such disputes.
Denville, NJ (PRWEB) November 25, 2012
Chhoda said that with these new computerized and software systems, it is expected that healthcare providers would find it easier to dispense their duties. A more accurate and more effective arrangement in physical therapy documentation has now become more possible. Physical therapy software, for example, is no longer just a dream. Actual products are already made available for therapists who know that they can perform their jobs better with these.
Medical billing procedures of physical therapy business of today has often been considered as one particular aspect that requires the help of software. Through such software, it becomes easier for the staff in the clinic or in the hospital to keep track of the patients' developments. Chhoda added, "It also becomes more convenient for practitioners and patients to monitor the expenses that they have incurred while under therapy."
Medical billing can sometimes be the cause of disputes between healthcare provider and patients. The use of software makes the billing more accurate and therefore prevents the issues that could give rise to such disputes.
Having been in the physical therapy business for a long time, Nitin Chhoda understands that It is not just the billing part of the job that is solved when using the new PT documentation software. Other concerns that may not be directly related to actual therapy can also take advantage of these software products.
Physical therapy management also refers to administrative aspects that are just as important for the development of therapeutic duties. These administrative aspects cannot be dispensed in a more systematic manner without the help of special software that is specifically designed for such job. Software meant for physical therapy management is already out in the market nowadays and had been made available to clinic administrators.
EMR or electronic medical records are particular examples of the said software. Every hospital and clinic with more than a hundred patients already is expected to make use of EMRs for its operations. Apparently, the bigger the number of patients, the more important it is for the healthcare provider to employ a system that will guarantee accurate record keeping. This is the reason why there is a need for PT documentation software. With this, there is a guarantee that updating and keeping the records of patients are done in a precise manner. According to therapists and doctors, these computer systems make their jobs several times easier than it was.
A website called emrnews.com, created by Chhoda, provides the latest updates when it comes to software in order to assist in physical therapy practice. It is through the same website that they will be able to learn what other products and services that they can use as they go about with their respective businesses or jobs.
Chhoda's office can be reached by phone at 201-535-4475. For more information, visit the website at http://www.emrnews.com.
ABOUT NITIN CHHODA
Nitin Chhoda PT, DPT is a licensed physical therapist, a certified strength and conditioning specialist and an entrepreneur. He is the author of "Physical Therapy Marketing For The New Economy" and "Marketing for Physical Therapy Clinics" and is a prolific speaker, writer and creator of products and systems to streamline medical billing and coding, electronic medical records, health care practice management and marketing to increase referrals. He has been featured in numerous industry magazines, major radio and broadcast media, and is the founder of Referral Ignition training systems and the annual Private Practice Summit. Chhoda speaks extensively throughout the U.S., Canada and Asia. He is also the creator of the Therapy Newsletter and Clinical Contact, both web-based services to help private practices improve communication with patients, delivery better quality of care and boost patient retention.