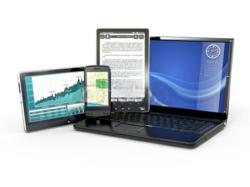 The majority of healthcare professionals are involved in a suit at some point in their professional careers. Physical therapists are certainly no exception.
Denville, NJ (PRWEB) January 09, 2013
"As healthcare professionals, physical therapists are subject to the same intense scrutiny within the field. They are expected to perform their jobs perfectly while documenting everything for future reference and billing purposes," Nitin Chhoda says. When mistakes are uncovered, the results can be devastating. Not only can physical therapists be held legally accountable for patient errors but they can also be sued by insurance companies and the government for incorrect billing procedures. It is important that the therapists are constantly updated when it comes to using the latest PT documentation.
Chhoda, a licensed physical therapist and private practice marketing expert, said that EMR, being the latest and high-tech PT documentation software, is much more than a physical therapy billing software. In his website, he constantly updates and gives information about EMR in order to help physical therapists catch up in this new system. He just recently released a new information in his website, emrnew.com, a few weeks ago. It's a primary software which allows therapists to have more efficient control with every aspect of their practice. When a patient enters the office for the first time, it is the duty of a therapist or a staff to accurately document each visit while also referencing notes from previous visits. This is more often than not a time consuming and frustrating process, especially for medium to larger sized practices which often see dozens of patients each day. Fortunately, EMR is designed to increase the speed of documentation as well as to improve its accuracy.
Without the ability to document everything as well as to reference it later when required, therapists open themselves up more to the possibility of lawsuits. The majority of healthcare professionals are involved in a suit at some point in their professional careers. Physical therapists are certainly no exception. If therapists can't produce quality notes during the discovery phase of a lawsuit, malpractice insurance company will most likely have no other alternative way other than to settle with the patient's attorney. This is usually the case whether the practitioners were at fault or not.
Documentation must also be accurate for billing purposes. As a provider, documentations are subject for compliance whether from private insurance companies or government agencies. It is up to provider to successfully defend their billing practices to these parties. If unable to do so, the practice might be exposed to hundreds or thousands of dollars costs of fines and penalties. In this case, the only choice for most therapists would be to declare bankruptcy.
Fortunately, the EMR physical therapy documentation software was designed to allow early documentation as well as accurate information concerning patient visits while doing it in a reasonable amount of time. As such, not only will therapist have adequate notes in the case of a lawsuit, but they will have documented all procedures to guard against insurance audits and claim rejections as well. Practitioners will be able to provide patients a more satisfactory experience. By having better access to previous notes, therapist can assess patients more quickly and accurately, improving the patient-therapist relationship.
Chhoda's office can be reached by phone at 201-535-4475. For more information, visit the website at http://www.emrnews.com.
ABOUT NITIN CHHODA
Nitin Chhoda PT, DPT is a licensed physical therapist, a certified strength and conditioning specialist and an entrepreneur. He is the author of "Physical Therapy Marketing For The New Economy" and "Marketing for Physical Therapy Clinics" and is a prolific speaker, writer and creator of products and systems to streamline medical billing and coding, electronic medical records, health care practice management and marketing to increase referrals. He has been featured in numerous industry magazines, major radio and broadcast media, and is the founder of Referral Ignition training systems and the annual Private Practice Summit. Chhoda speaks extensively throughout the U.S., Canada and Asia. He is also the creator of the Therapy Newsletter and Clinical Contact, both web-based services to help private practices improve communication with patients, delivery better quality of care and boost patient retention.