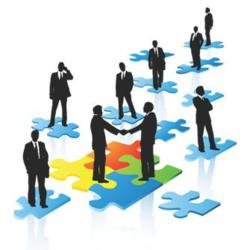 Sending an unexpected card creates a sense of reciprocity that brings patients back into the office and entices new clients to the practice.
Denville, NJ (PRWEB) April 14, 2012
"The Ignition Postcard allows you to achieve prospect and patient ignition very quickly," said Chhoda, also a physical therapy marketing expert. "This is the single most powerful strategy I have ever used to drive patients to my practice."
The postcard works on the Law of Reciprocity. It's specifically designed to motivate prospective clients to action. The postcard can be edited and customized to reflect the practice owner's individual business. The template is preformatted and can be printed for distribution. A video is provided that explains how to use the postcard, the psychology behind it and why it works.
Chhoda noted that many practice owners only send cards around holidays, making it difficult for them to stand out above the competition. Sending an unexpected card creates a sense of reciprocity that brings patients back into the office and entices new clients to the practice, may it be a dental, chiropractic or physical therapy business. He said postcard marketing works better than many have been led to believe and the free postcard template addresses four major objectives:

Motivates prospects to become patients or clients;
Gets existing patients to refer friends and family;
Generates more referrals from physicians;
Increases visibility within the community.
Postcards are a fast, effective and low-cost method of connecting with established patients and new prospects. Chhoda said postcard marketing is most effective when it's bundled with something the patient can use immediately. The offer can be something as simple as a small gift, a consultation, or a CD or DVD highlighting the practice and its services. It provides the motivation for individuals to come into the office to collect on the deal. The postcard can be downloaded from Chhoda's physical therapy website.
Chhoda's offer of the free Referral Ignition Postcard template provides practice owners with a valuable marketing tool that can be edited, customized and printed for a low-cost marketing campaign. Contacting past clients and new prospects with an unexpected deal, gift or offer generates good will and motivates individuals to respond by visiting the office. Once clients arrive in person, they can collect on their offer and learn more about the services, benefits and advantages the practice can provide.
Chhoda's office can be reached by phone at 201-535-4475. For more information, visit the website at http://www.nitin360.com.
ABOUT NITIN CHHODA
Nitin Chhoda is a licensed physical therapist, a doctor of physical therapy, and a certified strength and conditioning specialist. He's the author of "Total Activation: The New 5 Step Fitness Mantra" and "Marketing for Physical Therapy Clinics." He's been featured in numerous industry magazines, major radio and broadcast media, and is the founder of Referral Ignition training systems, Private Practice Summit, the Private Practice Formula and the Private Practice Mastermind group. Chhoda speaks extensively throughout the U.S., Canada and Asia. He's the creator of the Therapy Newsletter, along with Clinical Contact, a web-based service that boosts patient arrival rates.
###