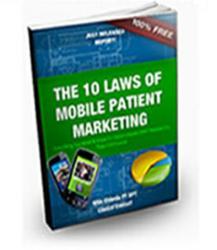 The newsletter is not just an email based program. It's a fully customizable Word document that can be printed and distributed in person.
Denville, NJ (PRWEB) March 16, 2012
The Therapy Newsletter system was designed by a physical therapy business owner and marketing expert, Nitin Chhoda, who understands the time demands of medical professionals and that there is not often time for effective marketing. It is a fully customizable newsletter technology that solves marketing problems once and for all. It allows physical therapists to sit back, relax and let a team of licensed physical therapists generate the content that is put to work every two weeks and that keeps the therapist in front of patients and doctors, according to the brand new website, http://therapynewsletter.com.
The physical therapy newsletter is guaranteed to get new patients and doctor referrals. With this newsletter a private practice owner can:

Stimulate patient referrals with built in "refer a friend" technology for patients and "one click" unlimited faxing to doctors.
Print and hand out the newsletter to patients, doctors and local businesses. The newsletter is not just an email based program. It's a fully customizable Word document that can be printed and distributed in person.
When someone signs up for the program, the newsletter is sent twice a month to patients and referral services by email, mail and fax making it easier to:
Attract new patients
Increase patient retention
Get physician referrals
Automate all networking and referral generation
Instantly build expert status
Grow a patient list
Save time, effort and money!
There's a reason thousands of professionals trust the Therapy Newsletter. Here are just a few of the things being said about this effective physical therapy marketing program:
The Therapy Newsletter is well overdue to the industry. It provides a perfect (and low-cost) way of staying in front of patients in the midst of schedules that get tighter each and every day.
This is an excellent web-based marketing system for physical therapists. It helps remind the community about the importance of physical therapists and its benefits.
Chhoda's office can be reached by phone at 201-535-4475. For more information, visit the physical therapy website.
ABOUT NITIN CHHODA
Nitin Chhoda is a licensed physical therapist, a doctor of physical therapy, and a certified strength and conditioning specialist. He's the author of "Total Activation: The New 5 Step Fitness Mantra" and "Marketing for Physical Therapy Clinics." He's been featured in numerous industry magazines, major radio and broadcast media, and is the founder of Referral Ignition training systems, Private Practice Summit, the Private Practice Formula and the Private Practice Mastermind group. Chhoda speaks extensively throughout the U.S., Canada and Asia. He's the creator of the Therapy Newsletter, along with Clinical Contact, a web-based service that boosts patient arrival rates.
###