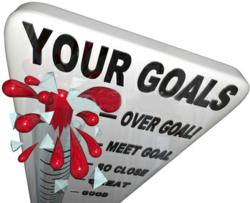 While it may be possible for a physical therapy practice to get by without physical therapy documentation software today, it may not be possible for much longer.
Denville, NJ (PRWEB) August 13, 2012
Professionalism
EMR software programs can be basic and just track patient and billing information or they can be more complex and offer a lot of features. Staff can compile lists, do research, follow up with patients and other clinicians, and even market with some EMR programs, http://www.emrnews.com/icd-10-codes-changes-in-medical-coding/. When physical therapy staff need information fast to answer either a patient or insurance company's question, with EMR the answers are at his/her fingertips. This is better than digging through piles of ledgers and old charts, and it gives a more professional presentation to the world.
Word Gets Around
As the office becomes more adept at using EMR software for billing, record retrieval, keeping doctors and therapists up to date on patients and clients, the business reputation gets better. Word gets around that the practice people are professional and organized. The same is also true if the management are not using an effective EMR record system. Faced with two competing offices, which would a client or an insurance company or a provider choose to work with, the EMR software or the old, stained ledger user?
Competition
Competition for limited healthcare dollars in fierce. That is just the way it is in the new economy --the new normal. Offices that have physical therapy billing software to manage records and billing will have an edge. Practices that are not embracing the new technology will falter and fail. It is business-evolution at work. People adapt and survive or as Darwin said, "…you get de-selected."
New Government Rules are Coming with Healthcare Reform
One of the lesser talked about facets of the Healthcare Reform Act has to do with modernizing medical services record keeping. While it may be possible for a physical therapy practice to get by without documentation software today, it may not be possible for much longer. The government sees a huge benefit to electronic tracking and documentation of medical records as a way to cut costs, decrease fraud, and insure higher levels of care. Mandated EMR is on the way. More benefits are shared in this website, http://physicaltherapybillingsoftwares.com/physical-therapy-billing-softwares/physical-therapy-billing-softwares-benefits-2.
Practice Owners Just Can't Do Business the Old Way
The bottom line is this:

Insurance companies expect EMR.
The government will likely mandate EMR.
Patients, clients, and other healthcare providers will want and expect EMR.
Modernization of the business' records will mean less wasted time and increase profits.
Electronic medical record management is the wave of the future not only physical therapy practices, but in all medical practices. The reasons stated above are just some of the one's to consider when the discussion of transitioning to EMR comes up in the office. Finding the right system for a particular practice is important, as is having the staff thoroughly trained on the system prior to full-implementation. If the owner decide on installing an EMR system, find one that is well supported and where it can go for answer and help if needed. If the system is implemented in the right way, the business will thrive.
Chhoda's office can be reached by phone at 201-535-4475. For more information, visit the website at http://www.emrnews.com.
ABOUT NITIN CHHODA
Nitin Chhoda PT, DPT is a licensed physical therapist, a certified strength and conditioning specialist and an entrepreneur. He is the author of "Physical Therapy Marketing For The New Economy" and "Marketing for Physical Therapy Clinics" and is a prolific speaker, writer and creator of products and systems to streamline medical billing and coding, electronic medical records, health care practice management and marketing to increase referrals. He has been featured in numerous industry magazines, major radio and broadcast media, and is the founder of Referral Ignition training systems and the annual Private Practice Summit. Chhoda speaks extensively throughout the U.S., Canada and Asia. He is also the creator of the Therapy Newsletter and Clinical Contact, both web-based services to help private practices improve communication with patients, delivery better quality of care and boost patient retention.