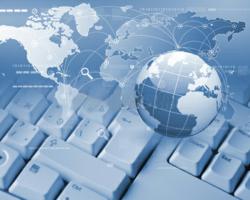 EMR systems allow therapists to create records for each of their patients, and these records can then be further updated with ease.
Denville, NJ (PRWEB) November 02, 2012
Nitin Chhoda, being a physical therapist himself as well as an expert marketer, has years of experience working with a variety of different office documentation systems. He says that there are number of reasons why every physical therapy practice should invest in an EMR. Some of these are the ease of billing and a more efficient approach towards handling patient medical records.
There are several types of EMR released this year. Some of them can be used as physical therapy scheduling software, while others have the most EMR systems that are easy to set up. Modern medical practices are slowly transitioning away from paper records to electronic records to save on space and to have the ability to locate a patient's records without having to sift through hundreds of files. As with each change made to a medical practice, Chhoda advises therapists to look into different EMR systems before deciding on which would work best.
Using EMR systems cuts down on the amount of time a patient and therapist spend filling out paperwork. Filling out paperwork takes time. EMR systems allow therapists to create records for each of their patients, and these records can then be further updated with ease. The time saved by using an EMR system to input patient data can then be put to better use treating patients in need.
An EMR system in a physical therapy practice also helps therapists to keep track of each of their patients and their progress without having to rely solely upon memory. EMR systems can be integrated easily into an existing physical therapy office that only has a paper records system in place. These systems can also be utilized and updated in real-time, and can be used for a variety of tasks including billing, coding, and calling in prescriptions.
Chhoda's office can be reached by phone at 201-535-4475. For more information, visit the website at http://www.emrnews.com.
ABOUT NITIN CHHODA
Nitin Chhoda PT, DPT is a licensed physical therapist, a certified strength and conditioning specialist and an entrepreneur. He is the author of "Physical Therapy Marketing For The New Economy" and "Marketing for Physical Therapy Clinics" and is a prolific speaker, writer and creator of products and systems to streamline medical billing and coding, electronic medical records, health care practice management and marketing to increase referrals. He has been featured in numerous industry magazines, major radio and broadcast media, and is the founder of Referral Ignition training systems and the annual Private Practice Summit. Chhoda speaks extensively throughout the U.S., Canada and Asia. He is also the creator of the Therapy Newsletter and Clinical Contact, both web-based services to help private practices improve communication with patients, delivery better quality of care and boost patient retention.