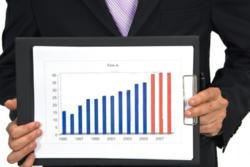 Workflow efficiency improvements can lead to substantial cost decreases, and offer the potential of increased revenues through more efficient use of time with patients.
Denville, NJ (PRWEB) August 26, 2012
Qualifying For Federal Incentive Payments
Federally funded payments under the American Recovery and Reinvestment Act of 2009 (ARRA) are available for qualifying health care providers, to include physical therapy providers, under either Medicare or Medicaid programs. All (Medicare) or the majority (Medicaid) of payments under either plan require "meaningful use" of an EMR system accredited by a proper certification authority. It's important to note that there are several stages to meaningful use, all of which must be met for ongoing payments.
Use of a valid EMR system is required by the end of 2015 in order to avoid Medicare reimbursement penalties, which start at 1% and increase to 5% in 2020.
Insurance and Third-Party Reimbursement Requirements
While not all insurance companies yet require EMR for physical therapy practices submitting claims, with new federal guidelines on EMR coming, insurance companies will likely make EMR a requirement for timely payment of claims.
Workflow Benefits of Electronic Medical Records
Once an EMR system is installed and staff are trained in its proper use, retrieving and updating physical therapy patient records is performed substantially faster and with fewer errors. In most cases, this allows therapy providers and other staff to finish patient charting more quickly, and to do so while the patient is still in the office. This serves to increase the accuracy and completeness of the record. This efficiency can result an increase in scheduled visits per hour and no degradation in patient care quality. Alternatively, by reducing the burden of administrative work, it allows a physical therapy provider to concentrate more on the patient and less on paperwork.
Additionally, while paper based physical therapy patient charts are difficult to copy and are susceptible to fire or water damage, computerized medical records storage allows for easy and secure backup off site. Finally, sharing physical therapy patient charts and medical information with other health care providers is made substantially easier with an EMR system.
Administrative Cost Advantages of Electronic Medical Records
Besides improving the delivery of physical therapy delivery to patients, another advantage of EMR integration is that it can reduce administrative and other related costs for therapists. Storage space dedicated to paper charts can essentially be eliminated once the transition to an EMR is complete. Likewise, staffing for filing and retrieval for a patient files and the need to purchase paper based supplies is substantially reduced or eliminated.
The Bottom Line for Physical Therapy Practices
The advantages of EMR for physical therapy practices are clear and can help improve quality and efficiency in an office. Also, the benefits of EMR are not just economic, but help physical therapists deliver better care. While the ultimate advantages of EMR savings vary greatly practice to practice. Workflow efficiency improvements, http://physicaltherapybillingsoftwares.com/physical-therapy-marketing/physical-therapy-marketing-private-practice-success, can lead to substantial cost decreases, and offer the potential of increased revenues through more efficient use of time with patients.
Chhoda's office can be reached by phone at 201-535-4475. For more information, visit the website at http://www.emrnews.com.
ABOUT NITIN CHHODA
Nitin Chhoda PT, DPT is a licensed physical therapist, a certified strength and conditioning specialist and an entrepreneur. He is the author of "Physical Therapy Marketing For The New Economy" and "Marketing for Physical Therapy Clinics" and is a prolific speaker, writer and creator of products and systems to streamline medical billing and coding, electronic medical records, health care practice management and marketing to increase referrals. He has been featured in numerous industry magazines, major radio and broadcast media, and is the founder of Referral Ignition training systems and the annual Private Practice Summit. Chhoda speaks extensively throughout the U.S., Canada and Asia. He is also the creator of the Therapy Newsletter and Clinical Contact, both web-based services to help private practices improve communication with patients, delivery better quality of care and boost patient retention.