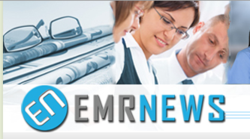 Proper EMR implementation can make a giant leap towards better healthcare practice management and business productivity.
Denville, NJ (PRWEB) July 01, 2012
Nitin Chhoda, a licensed physical therapist, cites that there is a reason why many electronic medical records (EMR) implementations end up unsuccessful. "Physical therapists do not end up using the system as intended," he says. "The staff simply refuses to adapt to the system and use it as designed." This mostly results potential waste of investment and false sense of assurance.
Chhoda provides a checklist and tips to smoothen the process of EMR implementation. These processes will help one realize the maximum benefits of an electronic medical record.

Invest in a physical therapy software – This simply means that one is willing to invest money and time in learning the system and customize the software according to the clinic needs.
Insist on flexibility – A more customized software system can perform additional tasks way beyond its clerical functions, so asking the software vendor to modify it greatly recommended.
Invest in leadership – One is responsible for ensuring that the clinical staff understands compliance issues and confidentiality of patient records.
Invest in learning – Subjecting the staff to continuous learning about the proper EMR handling during meetings would eventually benefit the whole team.
Incorporate what is learned – Conducting meetings to educate the whole staff and grow the organization with regard to continuous learning and software customization.
Proper EMR implementation can make a giant leap towards better healthcare practice management and business productivity. Moreover, it can also provide an accurate and intelligent assessment to enhance patient care and improve staff efficiency.
Chhoda's office can be reached by phone at 201-535-4475. For more information, visit the website at http://www.emrnews.com.
ABOUT NITIN CHHODA
Nitin Chhoda is a licensed physical therapist, a doctor of physical therapy, and a certified strength and conditioning specialist. He's the author of "Total Activation: The New 5 Step Fitness Mantra" and "Marketing for Physical Therapy Clinics." He's been featured in numerous industry magazines, major radio and broadcast media, and is the founder of Referral Ignition training systems, Private Practice Summit, the Private Practice Formula and the Private Practice Mastermind group. Chhoda speaks extensively throughout the U.S., Canada and Asia. He's the creator of the Therapy Newsletter, along with Clinical Contact, a web-based service that boosts patient arrival rates.
###