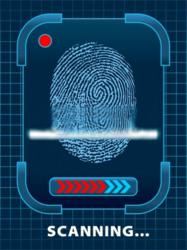 Ideally, an EMR system contains all the pertinent patient information on a single page, and all that's needed to update a current visit is a few touches on a screen.
Denville, NJ (PRWEB) August 05, 2012
The President is planning to have a modern implementation of documenting and billing process of private practice business by 2014. Being a physical therapist himself, Nitin Chhoda, realizes that the earlier EMR system information is acquired by practice owners, the faster will the staff adapt and avoid unnecessary mistakes in the future.
Nitin Chhoda has long been an advocate of EMR in physical therapy use. He recognizes the importance of transitioning from paper records to EMR and actively seeks to educate fellow therapists. In order for practice owners to comply with the incoming high-technology type of documentation in the next two years, Chhoda shares his latest list of advantages of using an EMR system he discovered over the last month. The list is also expounded in his new website, emrnews.com.
Since medical field is becoming increasingly specialized today, patients rarely go to the same doctor for all their medical problems.Physical therapy patients have primary care physicians and other providers. An EMR system allows doctors to view the diagnosis and treatment of each doctor involved in a patient's care. This helps prevent physical therapy staff from prescribing conflicting treatments. Additionally, EMR does not depend only on the medical information that the patient, who most likely isn't medically trained, relies to the physical therapist.
In traditional documentation, some handwriting is difficult to read and can cause issues for staff. Sometimes this can lead to medical errors. Typed medical records are not dependent upon penmanship, therefore, EMR systems eliminate these issues.
Nitin Chhoda's pioneering methods of using electronic medical records (EMR) affords physical therapy management software staff a highly efficient method of focusing marketing efforts with remarkable accuracy. EMR systems provide the technology to improve profitability, which in turn drastically cuts operating costs and increases productivity.
Retrieving physical therapy patient information from a computer saves valuable time and is extremely efficient for productivity. EMR systems provide indispensable, updated documentation at a glance. This has the ability to avoid expensive lawsuits, the repaying of insurance funds during a post-payment audit and ensures compliance. "Ideally, an EMR system contains all the pertinent patient information on a single page, and all that's needed to update a current visit is a few touches on a screen," said Chhoda.
Nitin Chhoda's inventive use of EMR reflects his many years of experience and expertise with office systems. He's available to assist physical therapists who have not made the transition to an EMR system in their practice. Chhoda welcomes the opportunity to share the benefits of EMR over traditional physical therapy documentation like paper methods. He is certain EMR will efficiently ensure that therapists remain compliant, avoid lawsuits and manage patient care more effectively, while decreasing billing errors to increase their profits.
Chhoda's office can be reached by phone at 201-535-4475. For more information, visit the website at http://www.emrnews.com.
ABOUT NITIN CHHODA
Nitin Chhoda PT, DPT is a licensed physical therapist, a certified strength and conditioning specialist and an entrepreneur. He is the author of "Physical Therapy Marketing For The New Economy" and "Marketing for Physical Therapy Clinics" and is a prolific speaker, writer and creator of products and systems to streamline medical billing and coding, electronic medical records, health care practice management and marketing to increase referrals. He has been featured in numerous industry magazines, major radio and broadcast media, and is the founder of Referral Ignition training systems and the annual Private Practice Summit. Chhoda speaks extensively throughout the U.S., Canada and Asia. He is also the creator of the Therapy Newsletter and Clinical Contact, both web-based services to help private practices improve communication with patients, delivery better quality of care and boost patient retention.