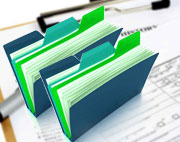 Physical therapy software systems encompass everything from documentation and billing to scheduling abilities.
Denville, NJ (PRWEB) June 21, 2012
"Implementation of an EMR system can easily fail without proper planning and foresight," said Chhoda. "Establishing a step-by-step process provides staff with ample time to learn the software and discover any problem areas before they become a liability."

Software – Don't settle for a generic physical therapy software program. Choose a system that's specific to a physical therapy practice. It will contain the types of records and documentation with which practice owners and staff are familiar, thereby reducing learning time. An occupational therapy software program should be intuitive for individuals to use and not leave them afloat in a sea of unnecessary steps.
Flexibility – Chhoda noted that any physical therapy management software must allow for customization and future growth. Systems are devised by a bevy of designers and those that are created with specifications that are too rigid can prove costly and will be unsuited to the needs of individual practices.
Leadership – An EMR can guide users in documentation, but there's no substitute for having knowledgeable technicians to lead staff through the system and how to use it.
Learning – Provide staff with adequate time to familiarize themselves with the system and its capabilities and set realistic goals for completion. An EMR system represents a major change in office procedures and workflow. Even after extensive training, staff will forget approximately 20 percent of what they've learned. Continued use is the most effective way to become proficient.
Incorporate – Learning a new system is an ongoing process. Establish standards and goals for staff and hold regular meetings to pinpoint any problems and incorporate new procedures. Physical therapy software systems encompass everything from documentation and billing to scheduling abilities. An EMR system represents a different way of accomplishing the same tasks, but it will take time for everyone to become proficient.
Chhoda's new tips for implementing an electronic medical records system provides practice owners with essential guidelines that will facilitate the process. His tips will reduce and can even eliminate many of the problems therapists cite when they begin using an EMR. A physical therapy documentation system is a profound step forward for any practice and with Chhoda's tips, practices will soon be more efficient, productive and profitable.
Chhoda's office can be reached by phone at 201-535-4475. For more information, visit the website at http://www.emrnews.com.
ABOUT NITIN CHHODA
Nitin Chhoda PT, DPT is a licensed physical therapist, a certified strength and conditioning specialist and an entrepreneur. He is the author of "Physical Therapy Marketing For The New Economy" and "Marketing for Physical Therapy Clinics" and is a prolific speaker, writer and creator of products and systems to streamline medical billing and coding, electronic medical records, health care practice management and marketing to increase referrals. He has been featured in numerous industry magazines, major radio and broadcast media, and is the founder of Referral Ignition training systems and the annual Private Practice Summit. Chhoda speaks extensively throughout the U.S., Canada and Asia. He is also the creator of the Therapy Newsletter and Clinical Contact, both web-based services to help private practices improve communication with patients, delivery better quality of care and boost patient retention.
###