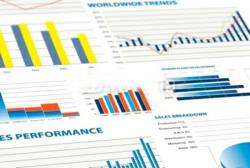 Clinicians busy running their practice and taking care of patients don't have time to wade through sales pitches for physical therapy software tips and updates to existing software. They need to know what works.
Denville, NJ (PRWEB) August 04, 2012
Clinicians busy running their practice and taking care of patients don't have time to wade through sales pitches and updates of different physical therapy billing software. As much and as soon as possible, they need to know what works best.
Nitin Chhoda,a marketing expert and licensed physical therapist, authors EMR (Electronic Medical Records) News, a blog, primer, review and information website for physical therapy EMR for today's practice.
"Seeing the headaches that other clinicians had in their offices with things like physical therapy billing and documentation convinced me to do something to help," Chhoda said. "I distilled information I have collected and collated into short articles that can be quickly read. I emphasized the important highlights and give the details needed."
"EMR for physical therapy services is not absolutely necessary to run a clinic these days" he said, according to physical therapy survey, "but not having it simply doesn't make sound business sense. Remember, at the end of the day, we are running a business. That means we've got to keep accurate records."
Chhoda's office can be reached by phone at 201-535-4475. For more information, visit the website at http://www.emrnews.com.
ABOUT NITIN CHHODA
Nitin Chhoda PT, DPT is a licensed physical therapist, a certified strength and conditioning specialist and an entrepreneur. He is the author of "Physical Therapy Marketing For The New Economy" and "Marketing for Physical Therapy Clinics" and is a prolific speaker, writer and creator of products and systems to streamline medical billing and coding, electronic medical records, health care practice management and marketing to increase referrals. He has been featured in numerous industry magazines, major radio and broadcast media, and is the founder of Referral Ignition training systems and the annual Private Practice Summit. Chhoda speaks extensively throughout the U.S., Canada and Asia. He is also the creator of the Therapy Newsletter and Clinical Contact, both web-based services to help private practices improve communication with patients, delivery better quality of care and boost patient retention.