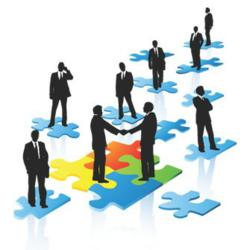 Owners must utilize a variety of tools to succeed in the new economy and Chhoda's tips offer ways to generate new patients and revenues with easy to implement strategies.
Denville, NJ (PRWEB) April 21, 2012
"If you can implement even one or two of these ideas the next time a patient cancels, you might find that downtime is the most productive time for your practice," said Chhoda.
Chhoda offers the following tips to remain productive during unexpected downtime.
1. Call patients with the greatest level of improvement and congratulate them. Remind them of the practice's treatment and role in that success
2. Write a newsletter for patients. Chhoda suggests a system such as Therapy Newsletter that can be easily customized to reflect the focus of a wide variety of clinics and private practices. It's a friendly and non-invasive means of keeping the owner's name and practice in the forefront of patients' awareness.
3. Improve the script that staff utilizes when contacting patients for greater interaction and customer satisfaction. Chhoda said Clinical Contact is an office system that can help disseminate that message to patients through multiple methods.
4. Write a press release and locate contact information where it can be submitted to local newspaper journalists and TV stations. It could result in a guest column or interview.
5. Identify the one topic that concerns patients more than any other and collaborate with an expert in the field to conduct a teleseminar, webinar or live workshop. Such events help establish physical therapy business owners as an authority in their own specialty.
6. Customers have great loyalty to their favorite brands and practice owners need to find a way to position themselves next to the brand. "You may want to say something like, 'Our treatment options will relieve pain, increase well-being and make you feel as relaxed and content as eating a bag of OREO® cookies.'"
7. Create lead generators for the physical therapy website. Owners can easily create an audio file with a simple voice recorder and post it to the website. Offer it as a free download in exchange for visitors' email address to facilitate future contact.
8. The audio recording can also be transcribed into an eBook download or for an in-office patient bonus.
9. Introduce a loyalty rewards program with special member's only benefits for those who refer family and friends or provide a testimonial.
10. Resolve to ask patients for a testimonial, but do so in a way that appreciates the patient and doesn't obligate the therapist. Testimonials can be used on the practice's website and in printed material.
The introduction of Chhoda's 10 tips for downtime provides practice owners with ways to take advantage of the latest physical therapy marketing methods for stimulating new business and creating referrals. Owners must utilize a variety of tools to succeed in the new economy and Chhoda's tips offer ways to generate new patients and revenues with easy to implement strategies.
Chhoda's office can be reached by phone at 201-535-4475. For more information, visit the website at http://www.nitin360.com.
ABOUT NITIN CHHODA
Nitin Chhoda is a licensed physical therapist, a doctor of physical therapy, and a certified strength and conditioning specialist. He's the author of "Total Activation: The New 5 Step Fitness Mantra" and "Marketing for Physical Therapy Clinics." He's been featured in numerous industry magazines, major radio and broadcast media, and is the founder of Referral Ignition training systems, Private Practice Summit, the Private Practice Formula and the Private Practice Mastermind group. Chhoda speaks extensively throughout the U.S., Canada and Asia. He's the creator of the Therapy Newsletter, along with Clinical Contact, a web-based service that boosts patient arrival rates.
###