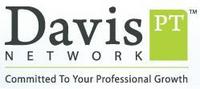 F.A. Davis Company is excited to introduce this new, comprehensive Web site designed specifically for PT practitioners worldwide
Philadelphia, PA (PRWEB) March 23, 2009
F.A. Davis is pleased to announce the launch of DavisPTnetwork.com, a new and comprehensive online resource for physical therapy professionals. Recently unveiled at the APTA Combined Sections Meeting in Las Vegas, NV, DavisPTnetwork is a "one-stop" portal of physical therapy information including state-approved online continuing education courses for physical therapists, professional social networking website, a global events calendar and career development resources.
DavisPTnetwork is the result of a yearlong dialogue with hundreds of physical therapists, physical therapist assistants, as well as distinguished educators and authors in the field of physical therapy. In answering a need for high-quality online continuing education (CEU) for physical therapists, DavisPTnetwork offers a wide selection of affordable, peer-reviewed courses from the prominent authors of F.A. Davis physical therapy books. Physical therapists can take these online physical therapy continuing education (CEU) courses at their convenience, with 24/7 support available.
In addition, the DavisPTnetwork website provides an unprecedented opportunity for social networking and professional collaboration in discussion forums, bringing together PTs, PTAs, and leading physical therapy educators, researchers and authors from around the world. There is no cost to become a member of the DavisPTnetwork social networking community.
"F.A. Davis Company is excited to introduce this new, comprehensive Web site designed specifically for PT practitioners worldwide," says Margaret Biblis, F.A. Davis Publisher Professions/Medicine. "As the health science industry's leading independent publisher and avid supporter of the PT community since 1962, DavisPTnetwork is just one more way we demonstrate our commitment to supporting the PT profession with online continuing education courses for physical therapists."
For further information about DavisPTnetwork, please visit the site at http://www.davisptnetwork.com.
###