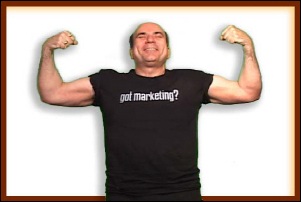 Get happy, get fit, and make money, too.
Austin, Texas (PRWEB) August 8, 2006
A happy emotional state is the key to losing weight and obtaining physical fitness, says Dr. Joe Vitale, author of "The Attractor Factor and Life's Missing Instruction Manual." Those who are happy burn more calories than those who are depressed or angry.
He should know: after years of struggling with his own weight issues, he has lost 80 pounds, transforming himself from Bhudda-like proportions to an Atlas-like physique.
"People mistakenly think happiness is where you sit and vegetate under a lotus tree," says Vitale, 52, an author and hypno-therapist in Texas. "The truth is happy people tend to take more actions in the direction of their goals."
Vitale attained his physical fitness by focusing on what he wanted, not on what he didn't want. One can do this by following a weight loss program that places more emphasis on happiness than dieting.
"Unhappy people tend to sit in front of the television and overeat and do nothing but complain," he said. "Even if they are feeling frustrated, sad, or angry, they tend to bottle their energy and do little to nothing with it. As a result, they get fat."
It's a vicious cycle, one that Vitale knows all too well. Through his own weight loss program he focuses on tackling underlying issues and demons to attain a more blissful state, which in turn allows one to lose weight and attain physical fitness – like he did.
"I began to lose weight when I began to do what makes me happy," Vitale said, referring to the success of his own weight loss program. "Happy people tend to take actions that burn more calories. As a result, they get trimmer."
To help others get happy like he did and lose weight he has teamed up with physical fitness trainer Scott York to create the world's first body and business fitness contest at http://www.yourbusinessbody.com.
"The idea is to work on your body and your business," adds Vitale. "Get happy, get fit, and make money, too." The winner will win $150,000 in Vitale's services and Scott York's training, and a weight loss program that will work.
Contact:
Scott York
physical fitness expert
Phone: 512-233-0756
http://www.yourbusinessbody.com
###