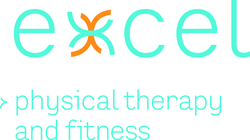 Unfortunately local governments are not pushing the initiative, which has the potential to decrease insurance costs, lessen the burden on referring physicians and get patients the treatment they need quicker
Philadelphia, PA (Vocus) September 26, 2009
Observations from Excel Physical Therapy and Fitness, an out-patient physical therapy clinic with eight locations throughout the Philadelphia region, indicate that awareness levels for Direct Access, a law that allows people with insurance to be evaluated and treated by a certified physical therapist without first obtaining a prescription from a physician, are still very low.
"Unfortunately local governments are not pushing the initiative, which has the potential to decrease insurance costs, lessen the burden on referring physicians and get patients the treatment they need quicker," said Jeff Ostrowski, president of Excel Physical Therapy and Fitness.
"Early intervention is crucial to healing many injuries. Too often we see patients who have been dealing with injuries for days or even weeks before they come into our care. Unfortunately most knew ahead of time that they needed physical therapy, but didn't realize they can come to use directly," said Valerie Brill, clinic manager at Excel Physical Therapy and Fitness.
Individuals with common ailments such as back and neck pain, tendonitis, arthritis and carpal tunnel syndrome as well as athletes who find themselves with common training injuries are perfect candidates to take advantage of Direct Access.
Hank Page, an Ironman competitor, found himself with both an IT Band injury and sciatic nerve pain while training for his second Ironman competition. After learning about Direct Access to physical therapy from a friend, he was able to see a physical therapist the next day.
"Using the Direct Access law I was able to see a physical therapist right away, which allowed me to start receiving treatment without interrupting my rigorous training schedule," said Page. "My physical therapist diagnosed me during my first visit and had me on a therapy program before I would have even been able to get an appointment to see my doctor."
Page continued to train while receiving physical therapy treatment 2-3 days per week and went on to complete his second Ironman in July 2009. Not only did Page's physical therapist treat his injuries, but she also taught him how to control symptoms if they happened during the competition.
Financially, states that offer Direct Access and the insurance companies that reimburse under Direct Access, will realize cost savings of approximately $1,200 per patient visit (According to the results of a recent study by Dr. Jean Mitchell and Dr. Greg deLissovoy of Georgetown University and Johns Hopkins University, respectively).
Direct Access to physical therapy has been approved in Pennsylvania since 2002, New Jersey since 2003 and Delaware since 1993 and is recognized nationally by 42 states. Direct Access is advocated by the American Physical Therapy Association.
About Excel Physical Therapy and Fitness
Excel Physical Therapy and Fitness has been rehabilitating patients for over 15 years and provides physical therapy and fitness programs dedicated to improving patient's quality of life. Excel is the largest privately owned physical therapy practice in the Delaware Valley and has eight locations throughout the region. In 2006 Excel was awarded the Real Small Business Award for Customer Service from the Center City Proprietors Association and in 2009 was recognized by the Philadelphia Business Journal as one of the Best Places to Work. For more information on Excel please call 1.866.88 EXCEL or visit http://www.excelphysicaltherapy.com.
# # #