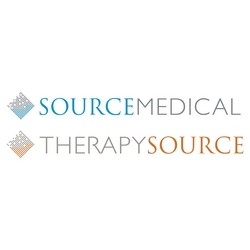 Birmingham, AL (PRWEB) March 31, 2009
SourceMedical, a leading provider of outpatient information management solutions, today announced that it has entered into an agreement to install TherapySource, its leading clinical documentation and administration system at Easter Seals Crossroads Disability Services.
TherapySource was developed specifically for physical, occupational and speech therapy clinics. SourceMedical's physical therapy software enables facilities to capture and manage more comprehensive, accurate clinical documentation at the point of care. Built to handle multiple sites across the enterprise, TherapySource streamlines and automates clinical and financial processes, including therapy scheduling, registration, and clinical documentation. The automated coding and compliance features of TherapySource allows clinicians to spend less time on administrative processes and more time on providing quality patient care.
Easter Seals Crossroads is functioning with paper documentation and manually entering charges into the computer. However, they often fall behind on data entry which affects their billing. Realizing the efficiencies and importance of moving toward an Electronic Medical Records system, Easter Seals had the foresight to seek out and obtain grant funding to underwrite the cost of such a system. After researching software vendors, they chose TherapySource because it had the best occupational, speech as well as physical therapy documentation in the industry. The vast knowledge base that comes with installation seamlessly integrates with the billing module providing fast ROI.
"It was time to enhance our business office and clinic efficiencies in order to improve our bottom line and join the movement toward an integrated Electronic Medical Records and billing system. We found TherapySource had the most comprehensive solution that addressed the specific needs of our disability services," said James Vento, President and CEO of Easter Seals Crossroads.
"TherapySource has really come through as the best therapy software for companies like Easter Seals. It contributes directly to the bottom line profitability of the organization, while providing the clinical documentation necessary to improve the standard of care." said Ralph Riccardi, President and Chief Operating Officer of SourceMedical's Therapy Division.
About Easter Seals Crossroads
Easter Seals Crossroads is a community resource working in partnership with children and adults with disabilities or special needs and their families to promote growth, independence and dignity. Easter Seals Crossroads provides a variety of programs and services for children and adults with disabilities or special needs. Services may be offered in an individual's home, in the community or at the agency headquarters.
About SourceMedical
SourceMedical is the leading provider of outpatient information solutions and services for ambulatory surgery centers, surgical hospitals and rehabilitation clinics nationwide. With more than 4,000 satisfied customers, SourceMedical is the trusted source for innovative applications, in-depth industry expertise and unsurpassed customer service. The company's unique, end-to-end systems improve operational efficiency and cash flow while enabling healthcare facilities to capture, exchange and analyze data to deliver a higher standard of patient care.
###