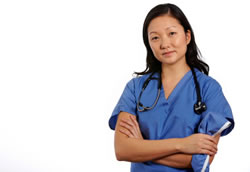 This is an important service because it saves a lot of time for patients. It provides an easy, efficient way to get exactly what they need.
Burbank, CA (PRWEB) January 22, 2013
Temple Community Hospital is pleased to announce their Physician Referral Service, which is designed to help patients who are looking for the doctor that best suits their needs.
The Physician Referral Service aims to ease the confusion and guesswork that is often present when patients set out to find a doctor. The majority of hospitals have a large number of physicians as well as a database that catalogues them. In order to find the doctor that is right for them, patients have to search through the database of physicians. They must then compare and contrast the specialties and criteria of each doctor with the specialties and criteria that they are in search of. Temple Community Hospital eliminates this tedious process with their referral service.
When patients use the Physician Referral Service, a hospital representative takes on the task for them. The representative searches through the hospital's roster of doctors for those that most closely meet the requirements of the patient. During the search, the representative will take into account several important factors, such as the location, office hours, age, and gender of the doctor, as well as their specialties and the insurance plans that they accept.
"This is an important service because it saves a lot of time for patients," says Austin Brooks, creative director at 981 Media, the company responsible for the hospital's web design. "It provides an easy, efficient way to get exactly what they need when it comes to medical care."
Using the Physician Referral Service is as fast as it is simple. In the online form the patient is able to list their preferences and give information such as the symptoms they are experiencing and the area in which they live, all of which are used to create a list of physicians that are right for them. For those interested in utilizing the Physician Referral Service, the form can be found on Temple Community Hospital's website.
About Temple Community Hospital:
Temple Community Hospital was founded in 1937. They specialize in Female Alternative Surgery, Weight Loss Surgery, and Wound Care. They also have a Spinal & Orthopedic Program. The hospital has been mentioned in the Los Angeles Times in an article about 'error-free' hospitals, and they offer a Physician Referral Service to help patients find the perfect doctor for them. To contact or learn more about their services, visit their website.
About 981 Media:
981 Media serves companies who want the very best marketing tools around and specializes in using multiple forms of media to promote businesses. As a web design company in Los Angeles, they offer innovative websites, medical video production, corporate photography, mobile apps, and much more. They chose their name for its ability to represent what they give to their clients. The numbers 9, 8, and 1 mean completion, fulfillment, abundance, power, creativity, and confidence. 9 is also the square root of 81, and together they symbolize synergy and maximized outcomes. To learn more, give them a call at 877-981-6334 or get in touch here: http://www.981media.com.