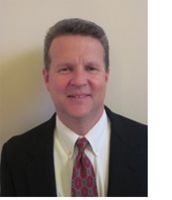 Within the recent Healthcare Reform Bill, there's an underlying intent (almost a desperate plea) for healthcare providers to lead the way in creating a more efficient system of care…
Alpharetta, GA (Vocus) November 15, 2010
Jackson & Coker, a prominent locum tenens and permanent placement firm in metro Atlanta, continues to address issues and concerns relevant to major sectors of the health care community. One avenue of addressing these concerns is through interviewing health care leaders for publication of their insights in the Jackson & Coker Industry Report (JCIR).
"In speaking with our hospital administrators, we gain valuable perspective on matters that are of utmost concern to them," noted Sandra Garrett, President of Jackson & Coker. "The thought processes of those who serve in key leadership roles are particularly insightful for individuals who are influenced by their decisions and actions."
Recently Michael Lindsey, Senior Recruiter with Jackson & Coker's Permanent Placement Division, interviewed Dr. Stephen K. Toadvine for the Healthcare Executives' Insights column in the JCIR.
Stephen Toadvine, MD, MPH, MMM, serves as Chief Medical Officer of Baptist Regional Medical Center in Corbin, Kentucky. In a Q&A format, the doctor discussed his early attraction to the health care profession, role models who influenced his career choices, and particular challenges he faces in providing executive leadership in his current role.
The entire interview can be accessed here: http://www.jacksoncoker.com/physician-career-resources/newsletters/monthlymain/des/Toadvine.aspx The completely revamped Jackson & Coker Industry Report has increased functionality, including a search engine, share functions including major social media outlets, and an RSS feed. A list of the most viewed and most commented on articles is now available, to help readers stay abreast of the latest hot topics. The new design greatly simplifies navigation within the newsletter and access to other Jackson & Coker resources.
About Jackson & Coker
Begun over three decades ago, Jackson & Coker has been a leader in physician recruitment through the placement of physicians in both permanent placement and locum tenens physician jobs. The firm specializes in anesthesiology jobs, CRNA jobs, neurology jobs, psychiatry jobs, surgery jobs, primary care jobs as well as emergency medicine jobs. Headquartered in metro Atlanta, the firm has earned a reputation for providing cost-effective, time-sensitive solutions to both government and commercial health care organizations. The recruitment staff works in two divisions of the company: Retained Search, which places physicians in over 40 medical specialties in permanent staff positions, and locum tenens, a staffing model that recruits medical providers (physicians and CRNAs) for temporary vacancies.
Jackson & Coker has earned a "Gold Seal" designation as a "Certified Health Care Staffing Service" by the Joint Commission and is affiliated with a credentials verification organization (JH CVO) that has received certification by the National Committee for Quality Assurance (NCQA) in ten out of ten credentialing services.
Jackson & Coker participates in social media networks such as Facebook, LinkedIn, YouTube and Twitter—including managing separate Twitter websites focused on major medical specialties.
Media Contact:
Edward McEachern
678-277-3030
emceachern(at)jacksoncoker(dot)com
Jackson & Coker is part of a "family of companies" referred to as Jackson Healthcare.
About Jackson Healthcare
Founded by the healthcare innovator Richard Jackson, Jackson Healthcare serves more than two million patients in nearly one thousand hospitals each year. The Jackson family of companies provides physician and clinician staffing, anesthesia management, hospital management and healthcare information technology solutions proven to improve clinical and financial outcomes, as well as increase operational efficiency. Jackson Healthcare has earned national media coverage for its physician polls and champions local and international charitable work. In addition, Jackson has been recognized as one of the fastest growing staffing companies in the country by the Inc. Magazine, Atlanta Business Chronicle, Georgia Trend and Staffing Industry Analysts. For more information about Jackson and its companies, visit Jacksonhealthcare.com. Jackson's research reports are available at Market Research.
###