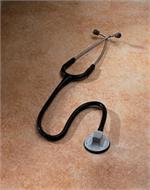 (PRWEB) March 29, 2012
World To Home.Net, proud retailer of over 15,000 home healthcare products, now turns its sights to supplying physicians and professional care centers. As the baby boomer generation continues to grow older, the demand for reliable health care has never been higher. Care facilities continue to be built around the country, and all are in need of quality health care equipment. Physicians are in constant need of medical supplies and equipment to provide the best health care services available, and World To Home.Net is ready to provide any product for the facility or the consumer.
World To Home.Net has focused much of its work on the physician supplies product category, which focuses on medical equipment designed specifically for use by professionals or in clinics. Thousands of products have been added to the category to cover all professional needs, from preparatory equipment and surgical supplies to microscopes and syringes. All medical needs are covered in the physician's supplies category, or elsewhere on World To Home.Net's comprehensive site.
Despite the driven attention to professional care, World To Home.Net remains to be a home healthcare products provider, with new products and categories being added all the time. Foam Bed Wedge Pillows are an increasingly popular item these days, as they have a myriad of uses for the sick, disabled or injured. Bed wedge pillows are great for relieving stresses on the back, legs or neck and may help to reduce the pain of acid reflux. Their sloped design helps to alleviate stress on joints as well as provide upper body relief when propped upright.
For those disabled, ill or injured customers who need help with their day to day activities, World To Home.Net offers its aids to daily living products, which offers many tools to make life easier. From food related products to bandages and grooming aids, this category has something for everyone. Even if you're in fine health, there are many products that can make your daily routine faster and easier.
One of the most versatile categories available is massage products. Whether used for pain relief, physical therapy, or simply relaxation, the huge variety of massage equipment, tables, oils, and machines will guarantee that World To Home.Net has what you're looking for. Infrared massagers are a relatively new invention that utilize infrared rays to reduce muscle tension, inflammation, and provide soothing pain relief without the need for medication.
About WorldToHome.net:
WorldToHome.net offers competitive pricing for everyday health care products and medical supplies, such as: foam bed wedge cushions, shower chairs, bath safety, diabetic products, aids to daily living, physician's supplies, emergency care, and assisted senior nursing home facility products, World To Home.net is excited to offer only the best quality home health care products & medical supplies to ensure the continued safety, comfort, and well being of you and your loved ones. World To Home.net is a sister site of WorldToHome.com, which is the premier source for thousands of luxury unique home decor products.