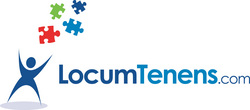 In an earlier survey on the election and health care reform, physicians were fairly evenly divided as to the 'solution' for improving our health care system
Alpharetta, Ga. (Vocus) August 25, 2008
With health care spending skyrocketing, doctors expressing growing dissatisfaction, and roughly 48 million Americans uninsured, presidential politics is prompting considerable discussion about health care reform. But how do physicians feel about some of the possible "fixes" for U.S. health care? And how are physicians faring financially as another Labor Day approaches?
Among 3,116 responses to a recent survey on physician compensation conducted by LocumTenens.com, only 16 percent of providers thought universal health care would affect their incomes positively. While 42 percent of respondents predicted no effect on physician salaries from universal health care, another 42 percent predicted a negative effect.
"In an earlier survey on the election and health care reform, physicians were fairly evenly divided as to the 'solution' for improving our health care system," LocumTenens.com Senior Vice President Pamela McKemie said. "Twenty-seven percent said it was universal health care with multi-payer reimbursement, twenty-three percent said it was universal health care with single-payer reimbursement, and twenty-five percent selected 'tax credits to allow more people to afford healthcare.' "
McKemie noted that only five percent of respondents to the earlier survey wanted to "leave the current system in place," while 12 percent offered an "other" answer.
Physicians' open-ended comments related to universal health care's effect on their incomes offered a mix of perspectives:

"We need it no matter what my income does."
"Physicians will be paid salaried employees of government."
"Universal health care would reduce my income in the short term. But the longer term effect would be good, since the current system isn't sustainable."
"More regulatory and bureaucratic hoops to jump through. Decreased income. Perhaps a decreased workload as access to care plummets."
It would benefit my practice. It is unconscionable that there are 40 million uninsured people in this country."
Physician Salary Trends Mixed
As for physician compensation trends, slightly more than half (53%) of respondents reported income increases between 2006 and 2007, with 28 percent reporting increases of 10 percent or more. At the same time, almost half (47%) of 2007 physician salaries remained the same as (25%), or less than (22%), 2006 salaries, according to survey respondents.
Average physician compensation, calculated for specialties staffed by LocumTenens.com, included:

Anesthesiology: $336,375
Cardiology: $456,901*
General Surgery: $284,078
Orthopedic Surgery: $374,200
Psychiatry: $183,232
Radiology: $367,908
Sixty-six percent of respondents to the LocumTenens.com salary survey were male, 34 percent female. Female physician salaries averaged approximately 67 percent of the average male physician salary for employer-based and private-practice physicians ($180,465 versus $267,469, respectively).
Forty percent identified themselves as employer-based, while 28 percent said they were in private practice. Only 18 percent of respondents declared their employment status as "locum tenens or independent contractor exclusively," but 26 percent said they had worked as a locum tenens provider.
Founded in 1995, LocumTenens.com is a full-service physician recruitment firm specializing in anesthesiology jobs, cardiology jobs, psychiatry jobs, radiology jobs, surgery jobs and CRNA jobs with U.S. hospitals, medical groups and community health centers. LocumTenens.com is part of the Jackson Healthcare family of companies. To learn more, visit http://www.locumtenens.com/welcome.
*Medical Group Management Association average for invasive cardiology
# # #