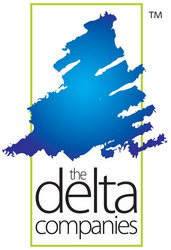 Dallas, Texas (PRWEB) August 22, 2008
- The Delta Companies recently released the second quarter edition of The Physician Recruiting Standard , a free resource that provides a summary of current data and market trends in physician recruitment.
The latest edition's market trends section contains insight on how the physician shortage is being felt throughout larger populated areas.
Typically, healthcare facilities engage search firms for their hardest-to-find specialties in the hardest-to-fill locations. Current trends show otherwise with an increase in primary care searches in cities over 50,000 in population.
Another notable trend includes the rise in e-Marketing to find candidates. Internet job boards, email campaigns, and online social networks are just some of the methods that have increased the source of candidates by over three percent in the e-Marketing medium.
For more information on the Physician Recruiting Standard and how to request your free copy, visit http://www.TDCpeople.com/standard.
About The Delta Companies
The Delta Companies offer permanent and temporary staffing solutions nationwide for physicians and allied healthcare professionals through five companies: Delta Physician Placement, Delta Healthcare Placement, Delta Locum Tenens, Delta Flex Travelers and Liquid Medical Recruiting.
Contact:
Marc Bowles
Chief Marketing Officer, The Delta Companies
Four Hickory Centre
1755 Wittington Place, Suite 800
Dallas, TX 75234
(800) 521-5060 x4102
mbowles @ tdcpeople.com
http://www.TDCpeople.com
# # #