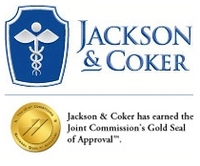 The statistically significant results of the survey up to this point in time indicate some personality patterns that relate to how doctors view their career choice and job satisfaction
Alpharetta, GA (Vocus) September 3, 2009
Do different physician specialists exhibit unique personality differences? Can job satisfaction be linked to dominant personality traits? Jackson & Coker has begun a year-long research study to test these hypothetical questions, with some rather surprising findings observed thus far.
The latest issue of the Jackson & Coker Industry Report presents mid-year findings of a survey that tested these hypotheses, entitled: ''Physicians' Personalities and Job Satisfaction: A Preliminary Analysis of an Extended Physician Survey.''
The comprehensive survey, begun in spring 2009, invited physicians in major medical specialties to take a complimentary online personality assessment referred to as the "Extended DISC," which is a well-regarded, nationally recognized personality inventory.
Survey respondents, numbering over 800, answered a total of 68 multiple-choice questions that revealed dominant and secondary personality traits, as well as providing clues as to what drives and motivates the participants and gives them a sense of fulfillment.
The survey summary also discussed ''team / relationship roles'' based upon detailed personality trait analysis and offered suggestions for healthcare employers who interact with physicians with different personality profiles such as "Assurer," "Doer," and "Participator."
"One of the primary values of this longitudinal study is to present practical survey findings that can aid healthcare employers in their selection and retention of physicians whose personalities represent a good fit with colleagues in the same clinical setting," explained Edward McEachern, Vice President of Marketing with Jackson & Coker.
"Over the next year, we will compile more data by inviting hospital executives, nurses and other clinical staff to participate in taking the survey. The results will provide a more well-rounded analysis of how personality differences influence the interaction of healthcare professionals in the same organization," he noted.
Significant survey findings
"The statistically significant results of the survey up to this point in time indicate some personality patterns that relate to how doctors view their career choice and job satisfaction," explained Sheri Sorrell, who led the research team that complied and analyzed the results.
"Some of our initial assumptions were validated; some were much different than we anticipated," she mentioned. "We look forward to accumulating more data to include in the ongoing survey analysis."
Among the survey results that are presented in the preliminary analysis and summary are the following:

There were no significant dominant personality traits linked to physicians according to their medical specialty.
There were clusters of personality traits that appeared across the board in all medical specialties.
Male physicians were more likely to describe themselves as happy and fulfilled in their work.
Male doctors were also more likely to say they have a good balance between professional and personal lives.
Female physicians were more prone to indicate that their patients need more than they can give, making their work sometimes seem overwhelming.
Perhaps due to work demands, female doctors were more apt to be separated or divorced.
Baby Boomer doctors (born between 1946-1964) indicated that they enjoy the practice of medicine more so than respondents in other age categories.
Baby Boomer physicians also responded in greater numbers that they are able to treat patients as they see fit, without colleague interference.
Generation X clinicians (born between 1965-1979) felt that they bring the right blend of knowledge and "know-how" to their job, which gives them a source of satisfaction.
Doctors in this category also prefer working in hospital-based practices and spend more time socializing with friends and colleagues outside of work.
Physicians in the "silent generation" (born between 1925-1945) were more likely disillusioned, feeling they did not choose medicine to do what they are now required to do.
However, silent generation doctors felt grateful for their job, believe they chose the right specialty, and for the most part experience a balance between their personal and professional lives.
For more information concerning the survey questions, analysis and summary, click here.
About Jackson & Coker
Jackson & Coker, headquartered in metro Atlanta, is a leader in the physician recruitment industry. With over 31 years of continuous business operations, the firm has earned a reputation for providing cost-effective, time-sensitive solutions to both government and commercial health care organizations. The firm has two divisions: Retained Search, which places physicians in over 40 medical specialties in permanent opportunities, and Locum Tenens, a staffing model that offers providers for temporary vacancies.
Jackson & Coker has earned a "Gold Seal" designation as a ''Certified Health Care Staffing Service'' by The Joint Commission and is affiliated with a Credentials Verification Organization, JH CVO, that has received certification by the National Committee for Quality Assurance (NCQA) in ten out of ten credentialing elements.
###