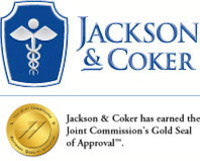 Alpharetta, GA (PRWEB) October 15, 2007
Hospitals and medical groups can directly calculate the economic impact of services provided by their staff physicians, according to the most recent survey conducted by Jackson & Coker (http://www.jacksoncoker.com), a premier nationwide physician staffing company based in Alpharetta, Georgia.
"The survey provides a valuable tool for hospital administrators to acquire an overall picture of what the average return on investment (ROI) is per specialty per physician in terms of revenue generation," mentioned Tim Sheley, Executive Vice President of Jackson & Coker's Retained Division.
"We surveyed every major hospital and medical center in the United States to discover the amount of revenue gained or lost with the addition or loss of one FTE in a given medical specialty," he added.
Survey questions were sent to over 5,000 hospital administrators across the country. The geographical breakdown of the response was Northeast, 23%; Southeast, 35%; Midwest, 13% and West, 29%. The survey focused on 18 of the most marketable physician specialties associated with integrated health care, including: Anesthesiology, Cardiology, Family Practice, General Surgery, Pediatrics, Psychiatry, and Radiology, among others.
Jackson & Coker's marketing team compiled the data in a "slide rule" (click here) format that correlates average annual compensation with estimated revenue generation. For instance, you may easily compare the revenue generated by a radiologist against several relevant factors such as the number of radiology candidates in that physician pool, how many are likely to be within retirement age in 10 years, and what the average compensation range is for them. Armed with that type of data, administrators can make more informed decisions as to their recruitment efforts, time lines, and compensation ranges for those physician jobs.
Gary Smock, Director of Recruitment for Appalachian Regional Healthcare, remarked that he can use the data for several purposes. "We can compare the cost of hiring a new physician with the amount of revenue generated through his or her direct services. Alternately, we can compute the amount of lost revenue associated with the length of time it takes to fill an open vacancy."
"To maintain revenue while a facility searches for a permanent hire is one advantage of using locum tenens (temporary) staffing," mentioned Sandra Garrett, President of Jackson & Coker's Locum Tenens Division.
"Experienced locum tenens providers can easily fill in the gap by ensuring continuity of patient care, relieving overworked staff, and providing top-notch, reimbursable medical care,' she explains.
The survey 'slide rule' can be accessed online at http://www.jacksoncoker.com or you may request that an actual 'slide rule' be sent to you by contacting Ed McEachern, Jackson & Coker VP Marketing.
About Jackson & Coker
Headquartered in Alpharetta, Georgia, Jackson & Coker (http://www.jacksoncoker.com) is a privately-held, prominent physician staffing company. With nearly 30 years of continuous business operations, Jackson & Coker, a pioneer and pacesetter in physician recruitment, has developed thousands of clients and set benchmarks for excellence in matching exceptional providers with outstanding practice opportunities. The firm provides locum tenens as well as permanent placement assistance to hospitals, clinics and other medical organizations.
The parent corporation is Jackson Healthcare Solutions (JHS), a family of companies offering anesthesia management along with human resources and information technology solutions to the healthcare community (http://www.jacksonhealthcare.com). Recently Jackson Healthcare Solutions was named #8 on the Atlanta Business Chronicle's annual list of the "Best Places to Work in Atlanta" (medium-sized companies) and #7 on the list of "Atlanta's Fastest-growing Companies."
For more information, contact:
Ed McEachern
VP of Marketing
Jackson & Coker
800-272-2707, ext. 3030
# # #