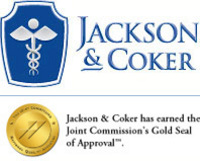 Our aim is not only to hire the best, but to motivate them to achieve peak performance and advance in the company as career opportunities present themselves.
Alpharetta, GA (Vocus) December 11, 2009
Each year, Staffing Industry Analysts, a premier research and analysts firm, surveys companies in the contingent staffing industry to determine the top ten employers based upon results of an in-depth survey provided to their participating employees.
Atlanta recruitment firm Jackson & Coker ranked #3 on SIA's 2009 list of "Ten Best Staffing Firms to Work For," published earlier this month in Staffing Industry Review Magazine.
"We are pleased to be ranked so high in comparison with other industry leaders," mentioned Sandra Garrett, Jackson & Coker's president. "This achievement underscores our management's commitment to foster a work environment in which associates are professionally challenged and financially rewarded for outstanding performance."
In determining which companies earn the award, SIA analysts focused on points of organizational distinction such as employee benefits, retention, "time and flexibility," and training opportunities made available. Additionally, the researchers concentrated on key criteria to judge how "passionate, energized and committed" employees appear to be in their company roles. In analyzing the composite responses, specific attention was given to pinpointing traits that constitute an "engaged employee." This list includes:

high levels of effort
persistence in facing challenging tasks
helping co-workers
going beyond company norms and expectations
voicing recommendations for improving the workplace
expanding one's role or responsibilities to benefit the team or organization
adapting to and facilitating change that enhances organizational effectiveness.
Fully engaged employees are not only more satisfied with their jobs, industry research shows, but also are decidedly more productive overall and contribute substantially to the bottom line, according to SIA's survey analysis.
Staffing Industry Analysts also provides guidance to companies that want to develop a more engaged workforce. Here are some specific suggestions:
Hire the best
Train extensively
Provide autonomy
Communicate clearly
Empower associates
Keep them healthy
Provide great benefits
Give plenty of recognition
Encourage career pathing
Promote leadership.
"Jackson & Coker's associates are fully engaged in their roles and responsibilities due to the fact that we give them the tools and managerial support to do their jobs exceptionally well and to make a difference to the organization," Ms. Garrett explained. "Our aim is not only to hire the best, but to motivate them to achieve peak performance and advance in the company as career opportunities present themselves," she added.
Here's the link to the article that appeared in Staffing Industry Review Magazine mentioning the award: http://www.staffingindustry.com/ME2/Audiences/dirmod.asp?sid=9B6FFC446FF7486981EA3C0C3CCE4943&nm=&type=MultiPublishing&mod=PublishingTitles&mid=6EECC0FE471F4CA995CE2A3E9A8E4207&tier=4&id=5193211A61A14E22AEB215B8BDE9FDB5&AudId=FBA2E5858A014D71832408B4CE135CB6 .
About Jackson & Coker
Begun over three decades ago, Jackson & Coker is a proven leader in physician recruitment and placement. Headquartered in metro Atlanta, Georgia, the firm has earned a reputation for providing cost-effective, time-sensitive solutions to both government and commercial health care organizations. Recruiters work in two divisions of the company -- Permanent Placement and Locum Tenens. In terms of temporary staffing, recruiters place medical providers representing over 40 physician specialties and CRNAs in practice engagements of various lengths.
Jackson & Coker has earned a "Gold Seal" designation as a "Certified Health Care Staffing Service" by the Joint Commission and is affiliated with a credentials verification organization (JH CVO) that has received certification by the National Committee for Quality Assurance (NCQA) in ten out of ten credentialing elements.
Additionally, Jackson & Coker fully participates in social media networking initiatives. The company has accounts with LinkedIn, Facebook, YouTube and Twitter, including separate medical specialty Twitter pages. More information about the firm and links to social media outlets can be found at http://www.jacksoncoker.com.
###