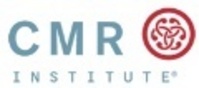 This has focused new attention on interaction between physicians and representatives.
ROANOKE, Va. (PRWEB) January 22, 2008
The research was conducted in summer and fall of 2007 by CMR Institute, Roanoke, Va., an independent, not-for-profit provider of healthcare education and certification for pharmaceutical sales representatives and managers.
"There's been a steady erosion of the public's confidence in the pharmaceutical industry, and ongoing attempts to regulate it, such as the recent vote to license sales representatives in Washington, D.C., and similar actions considered in New Hampshire, Vermont and Maine," said Jim Dutton, president of CMR Institute. "This has focused new attention on interaction between physicians and representatives."
"Our research shows that most physicians find considerable value in meeting with pharmaceutical representatives when the call is substantive. We believe strongly that it is not more regulation that is needed, but stepped-up education, which will benefit physicians and, ultimately, their patients," said Dutton.
The Institute surveyed physicians, industry leaders and sales representatives in focus groups, quantitative surveys and one-on-one interviews and found:
-- Physicians place a high value on a well-educated, knowledgeable, ethical and unbiased sales representative (see fact sheet at http://www.cmrinstitute.org/news/press_releases.htm for details).
-- Physicians overwhelmingly want sales representatives who have knowledge beyond information about the products they sell, including disease management, drug classes and indications, effectiveness and quality-of-life issues.
-- Sales representatives who have completed the in-depth requirements for certification by CMR Institute - a process that typically takes two or more years - report that their enhanced education contributes to:
Information and skills that sales representatives should be well-versed in and ranked as very important by a majority of physicians included:
-- Basic principles of drug actions and interactions, including pharmacokinetics, factors that modify the drug response and adverse reactions related to the representative's product(s)
-- Drug resistance trends
-- Presenting and explaining evidence-based clinical studies
-- Outcome measurements and quality-of-life issues
-- Cost benefit of pharmaceuticals
-- Adherence to ethical business practices
-- The role of disease management and clinical practice guidelines in treating patients
-- Disease profiles, related complications, diagnostic procedures and treatment methods
-- Therapeutic classes of drugs and indications for each
-- How the representative's product compares to other products in the same therapeutic class
-- Third party payers (insurance companies, Medicare, Medicaid), Medicare Part D
-- Knowledge of physician's specialty and training
-- Effective communications skills
-- Interpersonal skills
"Only a small percentage of the physicians we surveyed - about 10 percent - said they do not see sales representatives, which shows that the majority of physicians still make time to see representatives," said Michelle R. O'Connor, senior vice president of Learning Strategy and Innovation of CMR Institute. "Physicians deal with constantly evolving medical, science and industry issues so it should be no surprise that they want to interact with people who are well informed and have a strong understanding of the complex health care environment."
The nationwide physician survey included 1,500 primary care physicians and 1,500 specialists, with 174 responses. More than 350 sales representatives who have completed certification through CMR Institute also participated in a survey.
CMR Institute is a not-for-profit organization that has provided advanced education and certification and set national standards for industry sales representatives since 1966. Its courses and certification programs are developed by leading experts, university faculty, and physicians from academic medical centers and include content in areas such as science, disease management, ethics and leadership.
CMR Institute offers 46 courses, 29 of which have earned graduate credit status from the American Council on Education. These graduate credit recommendations may be applied toward a master's degree at many major universities.
CMR Institute is dedicated to increasing knowledge, skills, and understanding of the issues affecting healthcare today. A leading provider of educational solutions for healthcare professionals for more than 40 years, CMR Institute's mission is to advance knowledge to enhance healthcare. For more information, visit http://www.cmrinstitute.org.