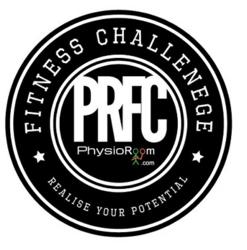 This challenge aims to unite people who are striving to do better in 2013 and help each other stay incentivised and share a common goal. Dave Anderson
United Kingdom (PRWEB UK) 14 January 2013
Dave Anderson, Tracey Greenwood and Chris Black have each pledged to share their health journeys with the world in an effort to get healthier this year and encourage others to join them. A Twitter account has been activated for each of the challengers to serve as a platform for them to share their stories, photos and tips. The idea is to help others looking to get into shape, stick with their own diets and training plans.
Dave came up with idea back in December. Deciding that he needed to get fitter after giving up cigarettes, he then challenged the staff at PhysioRoom.com to not only get fit with him, but go public with their journeys.
Talking about the challenge, he said: "At this time of year many people have made New Year's Resolutions to take up a cleaner lifestyle, be it to get fit, lose weight or for general wellbeing. This challenge aims to unite people who are striving to do better in 2013 and help each other stay incentivised and share a common goal."
Dave, Tracey and Chris each have personal goals to meet with the PhysioRoom.com Fitness Challenge. To read more about the objectives of the challengers, click here.
Prior to starting the event, a health consultation was carried out with personal trainer Marc Fretwell of Fitwell Training, who set the three individuals targets, as well as giving dietary and exercise advice.
The PhysioRoom.com Fitness Challenge has begun (January 14th, 2013) and all three Twitter accounts are live. The challengers have until April 15th, 2013 at 10am to achieve their goals and to inspire as many people as possible to take up their own fitness challenges. The winner of the event will be the person with the most followers come the deadline.
Tracey, Dave and Chris are determined to be honest about their journeys and reveal their struggles as well as their successes over the next three months. In addition to following the three on Twitter, a monthly update about the challengers' progress will be shared on the PhysioRoom.com blog.
To join the PhysioRoom.com Fitness Challenge and to check out the participants on Twitter, follow Dave @PRFCDave, follow Tracey @PRFCTracey and follow Chris @PRFCChris.