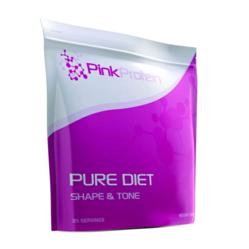 United Kingdom (PRWEB UK) 18 January 2013
Designed for slimming, better health and promoting fitness, Pink Protein includes protein powder, a tablet range, and health bars in a delicious variety of fun flavours like Fruity Beauty and Cheeky Choc.
Whereas many supplements and protein products target men, Pink Protein is solely for women. The range has been created with the female body in mind and a variety of needs such as weight loss, fat burning and general well-being.
The UK based company began in 2011 and is fast becoming known for its unique marketing and the attractive, eye catching design of its product packaging.
Supplements available at PhysioRoom.com include Pink Protein Pure Diet, for weight loss while still maintaining muscle; Pink Protein Whey2 Fit helps to control eating habits yet retains a toned physique; and Pink Protein Pure Thermo provides a thermogenic fat loss formula.