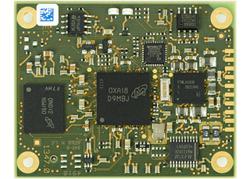 ...we are honored to have been recognized by Microsoft as not only a valuable member of the Windows Embedded Partner Program, but as a driving force for the implementation of Windows Embedded in end-users application.
Seattle, WA (PRWEB) November 14, 2011
PHYTEC America, an industry leader for complete embedded solutions, was named winner of Microsoft's 2011 Windows Embedded Partner Excellence Award in the 'Time to Market' category for the Americas. This is PHYTEC's fifth consecutive win and recognition for providing end-to-end solutions to Original Equipment Manufacturers (OEMs) in all stages of embedded product developments, from initial concept to full production.
The Windows Embedded Partner Excellence Awards recognize visionaries and organizations around the world that use Windows Embedded technology in innovative and creative ways. The award was presented October 6 at the Windows Embedded Channel & Partner Program Summit in Redmond, Washington.
This year's win acknowledges PHYTEC's continued success in reducing their customer's time to market, achievable by PHYTEC with early access to state-of-the-art Windows Embedded and ARM technology. Many OEMs in the general embedded space cannot access this technology directly without leveraging solution providers like PHYTEC.
The best example of this is PHYTEC's new OMAP 4-based module, the phyCORE®-OMAP4430/OMAP4460. The OMAP4 from Texas Instruments is a dual-core, ARM Cortex-A9 MPCore SMP-based architecture. Symmetric Multiprocessing Support (SMP) is a key new feature supported by Windows Embedded Compact 7. The Cortex-A9 provides unprecedented levels of performance and power efficiency and is the highest performance ARM processor available today. TI designed the OMAP 4 for high-volume wireless OEMs and ODMs and is making it available to the general market only through System On Module manufacturers. As one of only a few such partners selected by TI, PHYTEC is entrusted with supporting a wide range of TI customers.
By using an off-the-shelf SOM and production-ready BSP, combined with PHYTEC integration and design services, PHYTEC customers are able to meet the demands for more innovation and new features while eliminating 6-12 months off their development timeline.
"Our Windows Embedded partners are an integral part of our business, enabling our mutual customers to identify high-quality solutions and services," said Valerie Olague, group marketing manager for Windows Embedded at Microsoft. "We're pleased to recognize PHYTEC for their role in providing solutions that enable OEMs to propel their Windows Embedded concepts to market ready products in record time. I would like to extend my congratulations to PHYTEC for their commitment to excellence."
Josie Adams, Director of Product Development at PHYTEC America states, "Having won a Windows Embedded Partner Excellence Award five years in a row, we are honored to have been recognized by Microsoft as not only a valuable member of the Windows Embedded Partner Program, but as a driving force for the implementation of Windows Embedded in end-users application. We see the Windows Embedded Partner Program as more than a marketing and networking tool, it also brings creditability to PHYTEC as a Windows Embedded design solutions provider."
Contact PHYTEC today to learn more about the phyCORE®-OMAP4430/OMAP4460 System on Module and other state-of-the-art ARM based development products for OEMs.
About PHYTEC
In over 25 years of operations, PHYTEC has earned a reputation for high quality design, production and integration support of OEM-able System-on-Module (SOM) subassemblies and Rapid Development Kits that accelerate embedded product developments. Headquartered in Mainz, Germany, PHYTEC remains a majority family-owned enterprise, with operational divisions in Germany, the United States and France. PHYTEC provides off-shelf SOMs and hardware and software design services in support a variety of ARM® Cortex™-A9, Cortex™-A8, ARM11™, ARM9™, Intel® Atom™ and XScale® devices. PHYTEC products have been deployed in thousands of embedded designs, ranging from industrial control to medical, automotive, avionic and data processing applications.
For more information about PHYTEC, visit http://www.phytec.com
© 2011 PHYTEC. All Rights Reserved. phyCORE® is a registered trademark of the PHYTEC Technologie Holding AG and PHYTEC America LLC. All other brands or product names are the property of their respective holders.
###