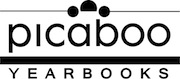 (PRWEB) January 16, 2013
Picaboo Yearbooks, a technology-led yearbook company headquartered in Silicon Valley and supported by a nationwide network of locally-based Professional Sales Consultants, announced today that its first 100 days has been marked by rapid growth that has exceeded the company's expectations.
Since launching in September, 2012, Picaboo Yearbooks has over 500 schools and other organizations creating yearbooks with their easy to use web app. At this pace, the company expects to add over 2000 additional yearbook projects by its first anniversary, putting it well ahead of aggressive pre-launch targets.
"For years, the yearbook industry has been flat -- and some years, declining -- as many schools have opted not to create a yearbook due to the financial risks, the fear of going into debt, the exhaustive work involved, and overall declining interest in purchasing school yearbooks" commented Picaboo Yearbooks' President Bryan Payne. "However, our yearbook business model is nothing short of revolutionary, and it's a major reason why schools across North America are thinking of producing yearbooks in an entirely new way. With Picaboo Yearbooks, any school or organization can create a no-cost eYearbook, and if they chose to also have their yearbooks printed, there are no pre-order requirement, no minimum purchase requirements, and schools always get our best price."
"Plus, our printed yearbooks start at only $8.49," added Payne. "So for schools, there's no financial risk, and no fear about going into debt. Schools only order what they need, and receive their professional, feature-filled yearbooks in just three weeks."
Payne also noted other key reasons why schools and other organizations have enthusiastically embraced Picaboo Yearbooks' offering in such a short period of time:

The company's groundbreaking web-app
"Our web app has been a runaway hit! People who might have shied away from using web apps in the past are telling us that they can't believe how fun, fast and easy it is to create a yearbook. They also love how much control they have over layout and design, and how simple it is to work alone or in groups."
The power to personalize pages and covers
"Students also love how they can personalize yearbook pages and the cover, so that it captures their unique experiences and memories. No longer is the yearbook a generic, one-size-fits all volume. Each yearbook speaks to each student"
Refreshingly affordable pricing
"Many students can't justify the cost of traditional yearbooks – especially when it only includes one picture of them; sometimes none. Our yearbooks start at just $8.49, and include four personalized pages and a personalized cover at no additional charge. And additional personalized pages are just $.99 each."
No-cost eYearbook Program
"Why should only some people enjoy yearbooks, while others are left out? We offer schools, students and all others the opportunity to create a professional, feature-filled eYearbook at no-cost, with no obligation to order a printed yearbook. When finished, their eYearbook is available as an instantly-downloadable digital file, and viewable on PCs, laptops, tablets and smartphones."
Schools can now use the yearbook as a fundraiser
"Whereas in the past schools were forced to fundraise to support their yearbook, the situation is completely reversed: now they can use the yearbook as a fundraiser! They simply mark-up the base price and use the profits to support their important programs and services!"
Ultimately, according to Payne, the company's corporate culture and especially the energy of its staff is driving the company forward in a big way: "Everyone is living the company's mantra: `The Yearbook Revolution. No Boundaries. No Limits.' We're changing the way schools and other organizations think about producing yearbooks!"
Schools and other organizations that want to learn more about Picaboo Yearbooks can visit http://yearbooks.picaboo.com/ or email info@picabooyearbooks.com.
About Picaboo Yearbooks
Picaboo Yearbooks is a division of Picaboo: a premier provider of photo books. Picaboo Yearbooks believes that every school and student deserves a great yearbook, and is revolutionizing the yearbook industry through easy-to-use web app technology that empowers customers to: easily collaborate and create a personalized yearbook in no time; order as few or as many yearbooks as they need for the same affordable price; and have their top quality yearbooks shipped within three weeks. Schools and other customers can also create a professional, feature-filled eYearbook at no-cost, and easily setup a storefront to sell and manage yearbook sales online. Learn more at http://yearbooks.picaboo.com/.