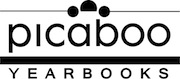 (PRWEB) January 22, 2013
Thanks to Picaboo Yearbooks, parents and educators of the millions of homeschooled students across the US and Canada now have an alternative that allows every homeschooled student to create and own a yearbook.
With its easy-to-use web app, affordable flat-rate pricing structure and no minimum order requirement, Picaboo Yearbooks has opened the door for homeschools of all sizes – from single learners to larger cooperative groups – to have the same yearbook experience currently enjoyed by conventional schools.
"For decades, traditional yearbook company policies, contracts and prices have essentially excluded homeschooled students from the yearbook experience," commented Bryan Payne, President of Picaboo Yearbooks. "That's unfair! Why should millions of homeschooled students, along with their parents and families, be denied something that their conventional school counterparts enjoy with ease? At Picaboo Yearbooks, we've leveled the playing field!"
Payne also noted that parents and educators can see the yearbook creation process as a valuable learning event.
"When homeschooled students create their yearbooks, they're learning key photography, design and journalism skills. Plus, since the entire creation process is done through our easy-to-use web app, groups of students can work collaboratively – even when they aren't in the same room, or working at the same time. This makes the process fun, memorable, rewarding and educational too. And with collaboratively-created yearbooks, each student can personalize his or her own cover and inside pages."
Picaboo Yearbooks has also revolutionized the yearbook industry with its no-cost eYearbook. Homeschool students can enjoyably create a complete eYearbook, which can be which can be viewed on PCs, laptops, tablets and smartphones. There is no obligation to print; however, students who wish to do so can order a hardcover or softcover edition without having to make any design or layout changes. Picaboo Yearbooks' printed yearbook start at only $8.49 each.
Parents and educators of homeschooled students who want to learn more about Picaboo Yearbooks can visit http://yearbooks.picaboo.com/ or email info(at)picabooyearbooks(dot)com
About Picaboo Yearbooks
Picaboo Yearbooks is a division of Picaboo: a premier provider of photo books. Picaboo Yearbooks believes that every school and student deserves a great yearbook, and is revolutionizing the yearbook industry through easy-to-use web app technology that empowers customers to: easily collaborate and create a personalized yearbook in no time; order as few or as many yearbooks as they need for the same affordable price; and have their top quality yearbooks shipped within three weeks. Schools and other customers can also create a professional, feature-filled eYearbook at no-cost, and easily setup a storefront to sell and manage yearbook sales online. Learn more at http://yearbooks.picaboo.com/.