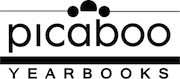 (PRWEB) February 01, 2013
Picaboo Yearbooks, a technology led, customer-focused company that is on a mission to fundamentally change the way schools and other customers think about producing yearbooks, announced today that in response to overwhelming demand, it has decided to expand its Dealership Owner business opportunity into New Jersey ahead of schedule.
"Since launching in September, 2012, we've sold more than 100 of 500 available territories to Dealership Owners, which puts us nine months ahead of initial targets," commented Bryan Payne, President of Picaboo Yearbooks. "And as a result of the overwhelming interest from entrepreneurial sales professionals who want to join our nationwide network, we've re-visited our initial expansion plans and made additional territories available months ahead of schedule. Given the infrastructure, demographics and immense growth potential for Picaboo Yearbooks in New Jersey, it took us little time to decide that this is the right place for us to be."
Payne also noted that the expansion is also part of his company's approach to serving customers at the local level.
"While we provide service and support to all communities in Canada and the US, as part of our company philosophy, we prefer to have locally-based Dealership Owners serve customers," added Payne. "They have a better understanding of local issues, and are personally available to meet with customers to help them before, during and especially after they join our family."
As a result of the expansion, entrepreneurs in New Jersey who want to be part of a revolution in the yearbook industry, represent a groundbreaking product, and play a leadership role in their community, are invited to learn more at http://yearbooks.picaboo.com/dealers/ or email info (at) picabooyearbooks (dot) com. The opportunity requires an average investment of $5000 - $10000, and has above average income earning potential.
About Picaboo Yearbooks
Picaboo Yearbooks is a division of Picaboo: a premier provider of photo books. Picaboo Yearbooks believes that every school and student deserves a great yearbook, and is revolutionizing the yearbook industry through easy-to-use web app technology that empowers customers to: easily collaborate and create a personalized yearbook in no time; order as few or as many yearbooks as they need for the same affordable price; and have their top quality yearbooks shipped within three weeks. Schools and other organizations can also create a professional, feature-filled eYearbook at no-cost with no print obligation, and easily setup a e-commerce storefront to sell and manage yearbook sales online. Learn more at http://yearbooks.picaboo.com/ or contact info(at)picabooyearbooks(dot)com