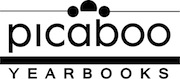 Menlo Park, CA (PRWEB) June 27, 2012
Picaboo Yearbooks, a Silicon Valley-based technology firm that is backed by several leading venture capital partners, announced today that its campaign to recruit experienced Salespreneurs and Mompreneurs to its nationwide independent Dealership network has exceeded expectations, with the 50th Dealer coming aboard months ahead of schedule.
"Given our groundbreaking product, favorable marketplace dynamics, and a variety of other positive factors, nobody here at Picaboo Yearbooks is surprised by the strong response from within Salespreneur and Mompreneur community to our Dealership opportunity," commented Bryan Payne, President of Picaboo Yearbooks. "Yet we're nevertheless pleased that we've welcomed 50 Dealers since introducing the opportunity only a few months ago. Our expectation was to reach the 50 Dealer milestone by the end of summer. We're well ahead of that pace, and given the number of very interested and qualified prospective Dealers who are in our pipeline right now, reaching 100 by that time wouldn't be unrealistic."
Picaboo Yearbooks use groundbreaking web app technology that gives schools unrivalled access to a personalized, simplified and on-demand yearbook solution:

Personalization: Every student can now have a yearbook that uniquely reflects their experiences and preserves their treasured memories.
Simplified: Picaboo Yearbooks' easy-to-use web app dramatically simplifies the typically complex and time consuming yearbook creation process. Using the app's built-in design and collaboration tools, creating a yearbook from cover to cover can be done in no time, and requires no technical, graphic design, printing or publishing knowledge.
On-Demand: Schools can order as few or as many Picaboo Yearbooks as they need, which means zero inventory risk. Picaboo Yearbooks also ship within ten business days at a lower cost compared to what many schools currently pay for yearbooks that could take up to two months (or longer) to ship.
"The feedback we've received from our growing network of authorized Dealers is that the Picaboo Yearbooks opportunity gives them exactly what they're looking for," added Payne. "For starters, it puts them on the leading edge of a revolution in the multi-billion dollar yearbook industry, and associates them with a game-changing product that is clearly superior to what's currently available in the market. On top of that, it empowers them to use their seasoned sales and sales management skills to achieve an income well above the average, and lets them keep every cent they earn. And last but not least, it enables them to run their own business, make their own hours, own an exclusive sales territory, and build equity as they grow. In other words, our Dealers are telling us that this opportunity puts them in a winning and successful situation – and that's what they want."
Salespreneurs and Mompreneurs who meet Picaboo Yearbooks' requirements for sales-related skills, enjoy selling leading-edge solutions to an established customer base, want to play a meaningful role in the community helping people treasure their memories, and want to be part of a revolution in the multi-billion dollar yearbook industry, can apply to join the nationwide Dealership network today.
If their application is approved and their local territory is still available, they will receive comprehensive ongoing sales, marketing, operational and administrative support, along with incentives to help them rapidly achieve ROI.
More information about the Picaboo Yearbooks Dealership opportunity is available here.
For media inquiries, contact Bryan Payne at bryan(at)picabooyearbooks(dot)com.
About Picaboo Yearbooks
Headquartered in Silicon Valley, Picaboo is one of North America's leading photo book providers with over 1 million active and satisfied customers. The company is privately held, and its funding partners include several leading Silicon Valley venture capital firms.
Picaboo leverages a core competence in designing, developing and deploying easy-to-use book creation web apps that are elegant and intuitive. Through its seasoned expertise and entrepreneurial spirit, the company is perfectly positioned to disrupt, revolutionize and revitalize the multi-billion dollar yearbook industry via its groundbreaking, technology-led Picaboo Yearbooks solutions.
The name "Picaboo" is a play on the phrase peek-a-boo, which is a common expression that brings smiles to people's faces. Picaboo's use of the term reflects the company's culture, target market and mission.