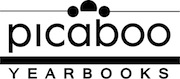 Menlo Park, CA (PRWEB) May 11, 2012
With a revolutionary, revitalized yearbook application to market, Picaboo Yearbooks is seeking an equally robust independent dealer network for marketing this cutting edge product nationwide.
A Picaboo Yearbook Dealership is unique in that the size of the territory can be purchased to fit the lifestyle and personal goals of the dealer. The key to operating a successful Picaboo Yearbooks dealership is having proven sales and relationship building experience. While dealers come from a wide variety of backgrounds, there are typically three classifications of personas of a successful yearbook dealer:

Stay at home parent looking at returning to the workforce with the flexibility to only work during school hours and on a school holiday schedule.
Those with direct sales or management backgrounds that are looking to build their own businesses and increase their income in a very significant way.
Industry professionals, such as school photographers who are looking to add complimentary services and revenue streams to their existing school product lines.
Bryan Payne was hired in February 2012, and assumed the role of President of the Picaboo Yearbooks division. Bryan's mission is to lead the way in revolutionizing the yearbook through personalization, offering e-yearbooks and on demand printing, believing "every student deserves and should be able to afford a yearbook."
While recent tough economic times have hit the vast majority of the United States, Picaboo Yearbooks sees this as an excellent, affordable, home based business opportunity for anyone who has the drive and desire to build their own business. Not to mention, there's the opportunity to attain an above average earning potential. Independent dealers will have a protected territory, and will be directly supported with product training, sales, customer, administrative, manufacturing and delivery support.
Dealerships start at $5,000 depending on the territory size. It is a one-time investment with no additional yearly licensing fees. Income is earned on a percentage of sales and well-above industry average and equity in your business grows along with your success.
Apply now to learn more about Picaboo Dealership opportunities.
About Picaboo Yearbooks
A new division of Picaboo, Picaboo Yearbooks is a premier provider of a customized yearbook application, making it simple and fun to create, share and buy high-quality yearbooks. The company's software empowers people at any skill-level to create one-of-a-kind yearbooks they will treasure forever with an intuitive, clean interface and unmatched creative flexibility. Picaboo is made up of a team of experienced Internet and consumer products entrepreneurs who are passionate about digital photography and memory preservation. Picaboo is based in Menlo Park, California and can be found on the Web at http://www.picabooyearbooks.com.