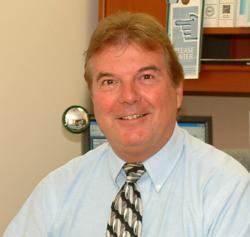 Accreditation helps to assure that the education a student is getting meets widely held standards and works to continuously improve itself
Ann Arbor, MI (PRWEB) August 31, 2012
A high schooler's senior year is full of lots of activities, senior photos, college prep exams and "the last time…" for everything. But the most important activity is deciding what the student will be doing next fall. With so many options, work, university, community college, or technical institute, it is important that parents know where to start.
If the student is looking to continue their education, Accreditation will help narrow the choices to ensure that the education the institution is promising, gets delivered. The goal of accreditation is to ensure that the education provided by programs and institutions of higher education meets acceptable levels of quality. An accrediting agency, such as ATMAE, develops evaluation criteria and conduct on site evaluations to assess whether the criteria are met. If they meet the criteria set by the Accrediting agency, they become accredited.
Why is Accreditation so important?
1. It tells prospective students that the institution has met widely accepted standards for quality and information delivery
2. Helps to maintain knowledge consistency when transferring between institutions (Many institutions will not accept transfer credits from a non-accredited institution)
3. Provides access to financial aid (federal and some state aid is not available to students attending a non-accredited institution)
4. Helps future employers know that the student has graduated from an institution that values knowledge acquisition and has met widely accepted standards of quality education as well as a continuous quality improvement process to ensure that tomorrow's graduates are getting the same quality education as today's.
Many accrediting agencies are requiring an Outcomes Assessment for ongoing accreditation. Some of the outcomes may include: graduate satisfaction with program, employment statistics, job advancement of graduates, employer satisfaction with job performance, graduate success in advanced programs, student success in passing certification exams and advisory committee approval of program (an advisory committee usually consists of representatives from local companies involved in an industry requiring the skills taught in the institution). To obtain, or maintain an accreditation, the institution must satisfactorily and continually measure these outcomes and hit the standard set by the accrediting agency.
Is the Program Accredited?
Go to the website of the institution and specifically find the pages describing the program of interest. Most institutions that are accredited post the accrediting agency for that program. Then go to one of the following sites to see if that accrediting agency is recognized by either CHEA (Council for Higher Education Accreditation) http://www.chea.org/ or the Department of Education http://ope.ed.gov/accreditation/. If the agency is not listed by either of these organizations then check with ASPA (Association of Specialized and Professional Accreditors) http://www.aspa-usa.org/ and see if they are listed as a member. All three of these organizations oversee accrediting agencies and ensure that the accrediting agencies themselves are maintaining high standards for themselves and the institutions.
Also, check out the accrediting agency website. It should include information on the accreditation process and a number to contact with questions.
Are All Accrediting Agencies the Same?
No. If they are not on the sites listed above, there are additional resources you may need to check out. One of them is from CHEA, called "Important Questions about 'Diploma Mills' and 'Accreditation Mills.' " These 'mills' are providers of education or accreditation, that have not done the required quality control assurance process to allow for consistent delivery of education.
"Employers today are looking at institutions to provide a high quality employee. One that is ready to start on day one. Accreditation helps to assure that the education a student is getting meets widely held standards and works to continuously improve itself," Rick Coscarelli. , Director of Accreditation, ATMAE.
After twelve years of education, the next step decision is too important to leave to chance. Research each program and make sure that the desired outcome, an education that leads to meaningful employment, can best be realized with an accredited program.
The Association of Technology, Management, and Applied Engineering (ATMAE) is an international organization that sets standards for academic program accreditation, professional certification, and professional development for educators and industry professionals involved in integrating technology, leadership and design. For more information, visit our website at http://www.atmae.org.