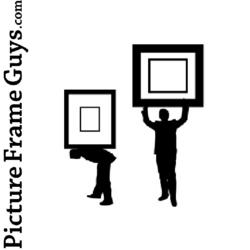 Seattle, WA (PRWEB) February 07, 2013
In September 2012, the Picture Frame Guys, an online retailer of picture frames and picture framing accessories had to shut down its website and therefore online operations due to the company's inability to keep up with skyrocketing customer demand. As of February 1st however, after a few rough months, the company is enthusiastically announcing that their online store is back online and ready for business.
Said Peter Fendler, the company's owner: "We have gone through a very sobering experience. We made what in hindsight were bad business decisions and alienated far too many customers in the process. But we have learned from the experience and are now more ready than ever to delight customers with our framing products."
In the unforgiving online retail environment dominated by e-commerce giants such as Amazon and eBay, closing down an e-commerce site is unthinkable. Peter admits to being naïve and unrealistic with regards to what it would take to succeed in the online world and says he had no choice but to temporarily close the virtual doors. However, like any entrepreneur, he is optimistic about his company's future.
The Picture Frame Guys is a Seattle based online retailer and manufacturer of custom picture frames and picture framing accessories. The company manufacturers and ships picture frames across the United States and Canada and due to the economies of scale associated with supplying such a large market, they can offer pricing that is about 30% less than what is found in traditional framing shops. Also, since each frame is hand-made by skilled craftsmen, the quality matches that of any frame shop. The company's website is http://www.pictureframeguys.com and includes many resources for the first time buyer.
To celebrate the opening, the company is offering 10% on all new orders through February 28th (customers should use the promo code: "Welcome2013").
Happy Framing!