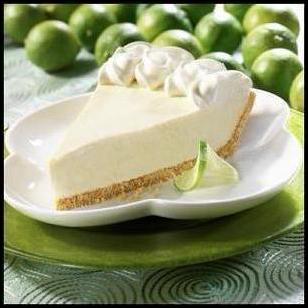 You could do different things with it like adding a little cream cheese or cheddar cheese inside to give it that collision of flavors and tastes
Atlanta, GA (PRWEB) October 3, 2006
EDWARDS® pies today announced the winners of its 2006 Invent Your Own Indulgence contest and Edwardo Bars, submitted by Elise Lalor of Issaquah, Washington won the Grand Prize. Second Place was awarded to Teresa Cardin, of Mansfield, Missouri, for her Apple Pecan Pull-Apart Calzone, and Third Place was won by Nikki Norman, of Winter Park, Florida, for her Martini-Style Butterfinger Bliss.
"In a professional competition such as this, we look at how the flavors are layered and ease of preparation is given a lot of consideration," explained Schwan's Executive Chef Fritz Schultz, one of the three celebrity judges. "We liked the flavor profiles," added Executive Chef Kit Kiefer, also a judge, following the contest finals in the company's Research and Development kitchen. Food Scientist Karen White, a Schwan's Product Development Manager, completed the panel of judges.
First place winner Elise, a finalist last year, won a 5-day/4-night trip for two to New York City, including lavish hotel accommodations, $2,000 spending money, a spa gift certificate, audience tickets to a TV cooking show, a Food Network gift package, and a luxurious gift basket.
"She has done a wonderful job creating a collision of flavors and textures," explained Chef Kit. Her Edwardo Bars were made with Edwards top selling Key Lime Pie, crumbled chocolate wafers, unsweetened coconut flakes, chocolate chips and sliced almonds.
"She created a great product and I would recommend garnishing with a key lime wheel or toasted almonds. I loved it," raved Chef Fritz. "It was fantastic and has lots of flavor," said White. Elise and her husband own a travel agency and she collects cookbooks from around the world.
The judges raved that Teresa's Apple Pecan Pull-Apart Calzone had a lot of applications. "It's one of those dining anytime opportunities," said Chef Kit. Made with Edwards Georgia Pecan Pie, a refrigerated pizza crust, apple pie filling and ground cinnamon, this recipe requires some baking and creative slicing.
"You could do different things with it like adding a little cream cheese or cheddar cheese inside to give it that collision of flavors and tastes," said Chef Kit. "You can garnish with a topping like Cinnabon® icing or a red and white icing for the holidays. And we loved her very creative way of cutting it. We really like it."
Chef Fritz added, "It was extremely imaginative to process and cook it. It's a breakfast food, it's a lunch food. It can accompany something for dinner and has a lot of applications. The top could be finished in a praline fashion."
A stay-at-home mom Teresa lives on an 800-acre farm in a town made famous by TV's "Little House On The Prairie." She doesn't compete in culinary contests often but is in demand for baked goods, which she contributes to her son's school and other community events quite regularly.
Nikki's Martini-Style Butterfinger® Bliss "is a great poolside drink. You can serve it with a shot of brandy and garnish with Butterfinger bits," said Chef Kit. "Your friends are going to love you for this." Resembling a milkshake, the "Bliss" is made with Edwards Crème Pie made with Butterfinger -- which won one of four blue ribbons at this year's National Pie Championships, premium vanilla ice cream, and chocolate. "It's very creative and super easy," said White. "It's very on trend," added Chef Fritz.
Nikki's playground is her kitchen and she entertains and competes often. A retired healthcare executive and business owner, she donates her culinary contest winnings to a multitude of charities and has recently undertaken heirloom gardening.
In addition to an all-expense paid weekend in Atlanta, contest finalists were presented an engraved Edwards trophy, a gold, silver, or bronze medal, and a $300 Williams-Sonoma® gift certificate by the celebrity judges. After the finals, winners were treated to lunch by Schwan's Brand Manager Melinda Pritchett and Associate Brand Manager Althea Taite. All contestants received a free Edwards pie and several of the recipes will be featured online.
Sold by Schwan's Bakery, Inc., other popular desserts include Edwards Crème Pie made with Nestle Crunch®, Chocolate Crème Pie made with HERSHEY'S®, Lemon Meringue Pie, Georgia Pecan Pie, Turtle Pie, OREO® Pie, and the award-winning Banana Crème Pie -- one of its newest products, among others. Edwards desserts are found in grocer's freezers nationwide and are sold as whole pies and in two-slice packages.
The Edwards Baking Company was founded in 1950 by namesake Tom Edwards as a small retail bakeshop in Atlanta, Georgia. Edwards recently teamed up with the American Pie Council (APC) to identify pie-lovers nationwide who advocate official state pies. Known as Please Pass the Pie, the campaign urges consumers to nominate a state pie at http://www.passthepie.com. For more information on Edwards products visit http://www.edwardsbaking.com.
# # #