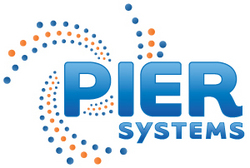 Harris County, Texas (PRWEB) April 14, 2009
PIER Systems, Inc. (http://www.PIERsystems.com), the leading provider of web-based communication management technology, today announced that Harris County Hospital District has adopted the PIER System to streamline communication efforts during large-scale emergencies and times of crisis. The PIER System will improve Harris County Hospital District's response by ensuring that those who need to make decisions are able to communicate during any circumstance.
Harris County Hospital District is the public health care system for the nation's third most-populous county. It includes three hospitals, 12 community health centers, 13 homeless shelter clinics, eight school-based clinics, five mobile health clinics, a dialysis center and free-standing dental center. Limited physical access to these locations is very likely during a crisis or disaster. In the event that the emergency management team is not able to gather in one location, PIER provides a virtual, joint information center, which ensures a faster, more complete communications process.
PIER will allow Harris County Hospital District to maintain constant contact with all staff members, including key patient care and emergency responders, by informing them of operational changes and the need for urgent staff response. PIER will also facilitate more timely communication with patients, the media and general public regarding temporary facility closures and the availability of temporary medical service locations during a disaster. PIER will make it easy for those in charge to communicate with their team even when they're not on the job.
During an active crisis situation, Harris County Hospital District's leadership will receive real-time feedback through their fully hosted, public facing website powered by PIER--permitting site visitors to submit questions or comments throughout a crisis situation. In addition, Harris County Hospital District will use PIER's mass notification features to facilitate 2-way communication and information flow via multiple channels including: SMS text messages, text-to-voice messages, emails, fax, web pages, RSS feeds and social media integration.
With PIER, the Harris County Hospital District will improve their internal communication processes. By doing so, they will also augment their response to any crisis situation. Implementation is underway to prepare Harris County Hospital District for the upcoming hurricane season.
About PIER Systems:
The PIER System is the world's first and only all-in-one, web based communications management system. Many Fortune 500 companies and top organizations including BP, Boeing Commercial Airplanes, Los Angeles Department of Water & Power, Marathon Oil Corporation, NASA, University of Houston, USDA and all 9 districts of the US Coast Guard, use the PIER System for internal and external communications with employees, the public, investors, the media and more. PIER's advanced technology and powerful content management tools provide business continuity, safety solutions and preparedness standards. Features include contact lists, media management, mass notification, news and press release distribution, document approval and more in one easy-to-use platform. For more information visit http://www.PIERsystems.com.
###