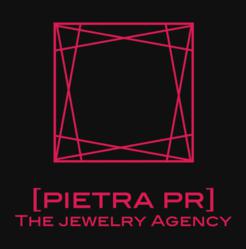 I wanted to design a beautiful site that is all about jewelry, since that is the passion and the backbone of this agency.
New York, NY (PRWEB) January 22, 2013
A "think outside the box" agency dedicated to approaching Jewelry PR with sales as the end game in mind, the team at Pietra PR works one-on-one with clients to personalize the branding experience. From one-off press releases to long-term campaigns that define an online presence and provide SEO, their approach to PR is flexible and tailored to the needs of small to large jewelry businesses. The new Pietra PR website acts as a dynamic platform for both the jewelry industry and end consumer, seeking to draw them both.
Set up as a visual navigation of an abstract gemstone, scrolling over home page facets reveals the site's pages. Designed without flash and with the ability to open beautifully on a tablet or smartphone, the website is all-in-one, reflecting the attention to detail Pietra PR gives when designing websites.
Press releases and client news are updated to a portfolio section on the Pietra PR website, which one can subscribe to or share via email or social media, and a blog on the website features jewelry news, designers and fun editorial for anyone who loves jewelry. The Pietra PR Blog also has an RSS feed, for those who want to stay up to date with their gem news.
The agency's founder, Olga Gonzalez, is a certified gemologist (FGA), jewelry historian, and trained appraiser, with eight years of Jewelry PR behind her. The former Marketing Manager of The Gemmological Association of Great Britain (Gem-A) and GeoArt, she continues to write for trade publications, is an active Women's Jewelry Association Metro Chapter Board Member, and frequents jewelry trade and press events. She says of the website, "I wanted to design a beautiful site that is all about jewelry, since that is the passion and the backbone of this agency." To learn more about Pietra PR, visit them online at http://www.pietrapr.com.
About Pietra PR: A public relations, marketing, SEO and social media agency dedicated to connecting the jewelry industry from: designers and manufacturers, retail stores, accessories press, to gem and diamond enthusiasts. Specialized in revamping and rethinking to create effective strategies, Pietra PR partners with small to mid-sized companies to promote great design and a passion for gemstones. Founded by certified industry specialists, Pietra PR is The Jewelry Agency.