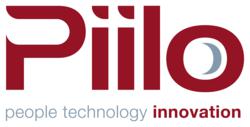 "We are excited to be a selected VIP participant." says Phil Lötter, Founder and CEO of Piilo Inc.
Palo Alto, California (PRWEB) September 13, 2012
Piilo Inc., a privately held Internet Software startup, announced today that it has been selected to join the VentureChoice Incubation Program (VIP) aiming "towards accelerated business growth".
"We are excited to be a selected VIP participant. Through VentureChoice we gain access to critical resources, exposure and support from experienced industry veterans to build a lasting business of significant value", says Phil Lötter, Founder and CEO of Piilo Inc.
Piilo's mission is to innovate People Management and Human Resources for small and medium size businesses worldwide. Piilo software consists of a wide range of people management and human resources modules to support business owners and line managers in managing their employees, 24x7, anywhere in the world. Piilo software covers the entire employee life cycle. Piilo will launch its first software suite, called the Piilo People Portal, at Demo Africa on 24-26 October 2012 before entering markets in America, Europe, Africa, Middle East and Asia.
The VentureChoice Incubation Program (VIP) is designed to provide innovation-based startups with essential support, exposure to Angel Investor community and expertise to turn bright business ideas into great companies.
The VentureChoice Team evaluates hundreds of technology startups each year to identify those with the strongest potential to succeed in the marketplace. Companies are selected to join the program based on innovation, marketability, growth potential, funding requirements, and overall value to their customers.
About Piilo Inc.
Pillo Inc. is focused on innovating people management and human resources through cloud computing and mobility. Piilo provides a comprehensive suite of people management solutions that enable businesses to focus on their core operations while using Piilo to manage their people with practical, easy to use and affordable software. Piilo provides a flexible subscription model that allows businesses to scale based on employment numbers and functionality requirements. Piilo pricing is focus on serving small to medium size businesses. Piilo software allows managers and employees to complete activities online in real-time without unnecessary red tape. People management is now practical and more understandable with underlying processes visible to both the manager and employee.
Piilo will launch more than 30 modules in total with translations in 10 languages. Piilo software contains a wide range of separate but integrated people management modules, which includes performance management, career and skills development, time and leave management, succession planning, employee data management to mention a few. Piilo can be used as the primary people management software or to enhance existing human resources systems. Piilo will be marketed across 35 countries and 10 geographical regions. Piilo will release beta versions of its software during September and October 2012 for user feedback before the official launch.
Piilo has offices in Boston, USA and Cape Town, South Africa. For more information visit the company web site at http://www.piilo.co.
About VentureChoice
Based in Silicon Valley, California, VentureChoice is a client sponsored technology innovation and venturing firm. VentureChoice provides the sponsoring investors and corporate clients with resources, expertise and exposure needed to identify, incubate, or acquire innovation-based technologies and ventures.
VentureChoice's complementary investment forum represents an exclusive network of individual investors, facilitating access to seed-capital for nurturing early-stage projects into growth opportunities and merger targets.
VentureChoice can be reached at http://www.VentureChoice.com