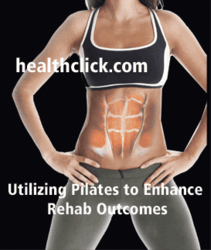 North American Seminars receives Florida Continuing Education Course Approval for Utilizing Pilates to Enhance Rehab Outcomes an Online/DVD PT Continuing Education Course
(PRWEB) December 30, 2012
Florida Physical Therapists can receive up to twelve hours of online continuing education per two year period. Florida Occupational Therapists can receive up to twelve hours of online continuing education per two year period. Utilizing Pilates to Enhance Rehab Outcomes is an online continuing education course that meets these requirements for Florida Physical Therapists and Florida Occupational Therapists and had been pre-approved by the FPTA and the FOTA.
Purchase online and get instant access to the material. Physical Therapy Continuing Education on the ipad®, smartphone, laptop or personal computer. View movies in full screen, High Definition. Once completed with the material, take the online test. Score 70% or better and print your Continuing Education Course Certificate. The Interactive DVD, filmed in High Definition is shipped to you for reference, for use in the clinic and to educate your entire team.
Physical Therapy and Occupational Therapy Continuing Education Course Objectives

Understand the benefits of Pilates, specifically in the rehabilitation setting.
Describe all the principles of Pilates and the applications of each in a clinical setting.
Be able to perform a variety of Pilates exercises and teach patients the appropriate exercises for their conditions.
Understand which Pilates exercises address specific impairments encountered in the rehabilitation setting.
Discuss the latest evidence for integrating Pilates into the orthopedic, neurologic, and geriatric populations.
Demonstrate understanding in the practical application of Pilates exercises covering a variety of conditions and diagnoses that are presented in a case study format.
Develop progressive rehab programs utilizing the fundamentals of Pilates principles for a variety of diagnoses to include geriatric, neurological, work related injuries, orthopedic and cardiopulmonary dysfunction.
Over Eighty Pilates for Rehab exercises are integrated into the case studies in the online training program. Specific diagnoses are discussed and exercises are related to the specific diagnosis. For more information and sample videos of this online continuing education course visit http://www.healthclick.com.